Boating Accidents
Helping You Get the results You Need
The Athens Boating Accident Attorney
Excellence & Dedication at Your Service
Being on the water, whether you are fishing, skiing, or simply going for a joy ride, is one of life's great pleasures. With several lakes near Athens, including Oconee, Burton, Lanier and Hartwell, residents have plenty of options to enjoy the water. However, there are some people who choose to not abide by the rules that are designed to keep everyone safe on the waterways. When those few people break the safety rules and people are injured in these situations, the injured victim will need professional legal representation to ensure that justice is provided to them.
When an accident happens on the water, it is crucial to contact The Athens Boating Accident Attorney at The Law Office of Joshua W. Branch, LLC. Call (706) 760-9220 or complete an online form today to discuss your legal options.
Facts About Boating Injuries
According to the United States Coast Guard, there were nearly 12 million recreational boats registered in the U.S. in 2015 and more than 327,000 on the water in Georgia. Our own Athens-Clarke County is home to nearly 425 miles of waterways. Unfortunately, 85 boating accidents occurred in Georgia in 2015 alone, resulting in 51 injuries and 22 deaths. Georgia was ranked in the top ten for reported boating deaths during that year after boating deaths increased by nearly 70% from 2014 to 2015.
Many of these casualties could have been prevented if boaters followed the laws and safety rules laid out to protect them. Boats upon the navigable waters of this state are governed by rules and regulations in a similar manner as automobiles. The State of Georgia has a list of rules and regulations which govern boating use.
Causes of Boating Accidents
Improper operation, such as operator inattention, failure to assess the waterway, or alcohol use, was the primary contributing factor in more than 2,000 boating accidents across the country in 2015. Not surprisingly, the majority of boating accidents occur in the summer months, when the weather is warm and thousands of people are out enjoying the water. Unfortunately, crowded waterways also increase the risk for collisions with other boats, which accounted for nearly 1,000 boating accidents in 2015 and more than 600 injuries.
Proper compensation for property damage, missed work and medical bills is hard to attain, and when someone suffers a personal injury because of a boating accident and sustain severe injuries caused by another, they will need professional legal representation, advice, and counsel as soon as possible to ensure they receive a fair and reasonable outcome.
And should a love one perish in such an accident, they will need the aid of an attorney to help file a wrongful death lawsuit in Georgia. They need a legal advocate like Josh W. Branch, who is aggressive in protecting their rights but compassionate in understanding what they are going through.
Let The Law Office of Joshua W. Branch, LLC Help
Personal injury lawyer Josh W. Branch has the knowledge in both legal and medical fields necessary to fully understand the scope and effect of these unfortunate and avoidable injuries. With his extensive law experience involving areas of property damage, medical bills, and negligent citizens, it is possible for you to be fairly compensated for the value of the accident.
Call us for a free initial consultation at (706) 760-9220 if you or someone you know needs someone like The Athens Boating Accident Lawyer fighting for you.
Millions Recovered
Results Help Our Clients move forward
Millions of dollars have been recovered for the clients of Joshua W. Branch through cases that involve car wrecks, tractor-trailer wrecks, premises liability, wrongful death, motorcycle wrecks, injured victims who were hurt by drunk drivers, and other personal injury cases. Providing a just outcome for the injured victim is something that justice demands and is just what The Athens Personal Injury Attorney Joshua W. Branch delivers.
$2,500,000 Car Accident

$2,000,000 Car Accident

$1,600,000 Car Accident

$1,500,000 Car Accident

$1,400,000 Wrongful Death

$1,250,000 Car Accident

$1,100,000 Car Accident

$1,050,000 Car Accident

$700,000 Trucking Accident

$650,000 Personal Injury

$650,000 Wrongful Death

$650,000 Car Accident

$605,000 Wrongful Death

$580,000 Trucking Accident

$550,000 Car Accident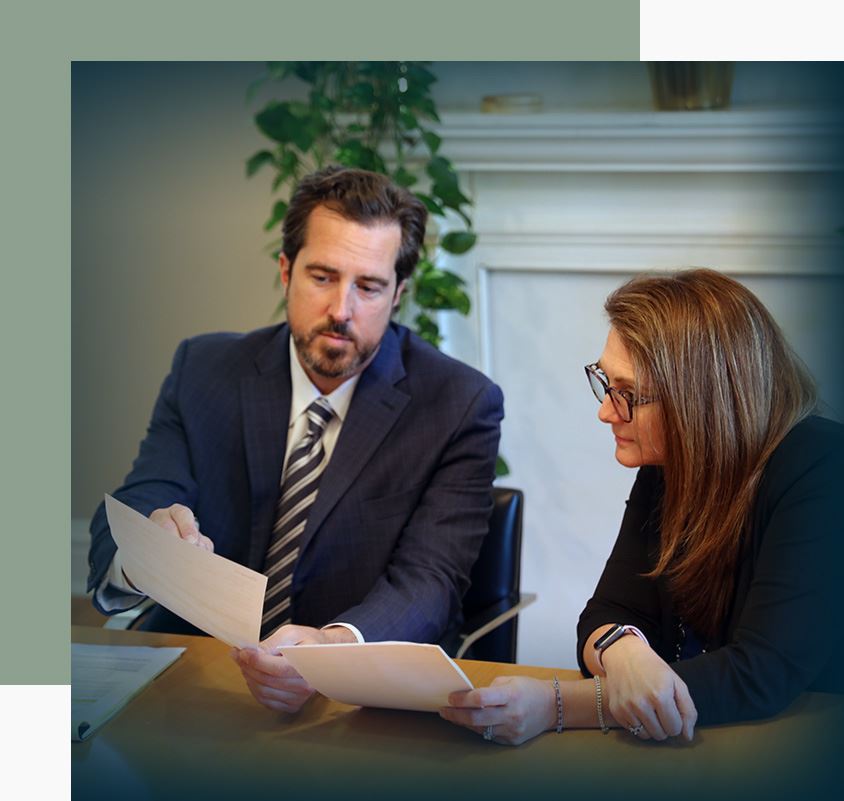 "My first impression of the firm was that they care!"

- Rachelle, Personal Injury Client

"Mr. Branch made me feel as if he cared about my accident"

- Drew, Personal Injury Client

"I was very lucky to find the right attorney in Joshua Branch"

- Sheila. Personal Injury Client
We have a long history of success, both in settlements and verdicts. If you have been seriously injured or lost a loved one due to the negligence of another person, company, or entity, we are prepared to be the tireless advocate you need and deserve.
Personalized Approach

We're dedicated to providing personalized client care with tailored solutions.

Reputation for Excellence

We are proud of our legacy of positive client testimonials and recognition in our community.

Commitment to Clients

Our passion for helping clients recover from personal injuries is the core focus of our firm.

Fearless Advocacy

We are not afraid to go to trial and we will fight to get the best possible result for our clients.