Georgia's Trusted Personal Injury Firm
Helping You Get the results You Need
The Athens Car Accident Attorney
​Millions Recovered for Victims of Serious Collisions
Few things are as frightening as being involved in a serious car accident in Athens, GA. One moment you're going about your normal day—the next, your whole life has changed.
Depending on the exact circumstances involved in your situation, you could be facing:
Exorbitant medical bills
Lost income from time taken off work to receive medical treatment
And future lost earnings due to temporary or permanent disabilities
And, of course, this is nothing to say of the immense physical and emotional pain and suffering you are experiencing. At The Law Office of Joshua W. Branch, LLC, we understand what you are going through.
Why Choose Our Car Accident Attorney in Athens?
The Athens, GA Car Accident Attorney is extensively experienced in handling all types of car accident claims, including those involving:
Let an experienced Athens personal injury lawyer help. Josh is passionate about fighting for the justice and fair compensation you deserve. If you have been injured or lost a loved one due to the careless, negligent, or reckless actions of another motorist or another entity, trust your recovery to The Law Office of Joshua W. Branch, LLC.
---
Contact us online or call (706) 760-9220 for a free consultation with our car accident attorney in Athens, GA. We have secured millions on behalf of our clients; find out how our firm can help you today.
---
Who Is At Fault for Your Accident?
In order to secure compensation for injuries and other damages sustained in an automobile collision in Georgia, you must show that you are less than 50 percent at fault for the crash. Georgia follows what is known as the "modified comparative fault," or shared fault, rule. Under this rule, you may still be able to collect compensation if you were partially at fault for an accident, as long as the other driver is determined to have been more at fault.
What Are the Most Common Causes of Car Accidents?
Some of the most common causes of car accidents in Georgia include:
Distracted driving, including texting while driving
Reckless driving, including speeding and street racing
Engaging in road rage behaviors
Following too closely ("tailgating")
Inexperienced drivers
Fatigued driving and/or falling asleep at the wheel
Failing to stop at red lights or stop signs
Failing to yield the right-of-way
What Is the Statute of Limitations for Car Accidents in Georgia?
This list is not exhaustive; if you believe your accident was caused by another motorist engaging in any of these or other negligent behaviors, reach out to our Athens car accident lawyer as soon as possible. In most cases, you only have two years from the date of the accident to bring a personal injury claim.
Real Life Situations of Real Clients
Imagine you're the following person:
On my way home, I came upon a large intersection that I pass through everyday. As I proceeded through the intersection, all I remember is that everything went black as I heard a massive metallic crushing sound. Continue Reading.
Hear From Real People We've Helped
"There are not enough words to express or say what a fantastic lawyer that Joshua W. Branch is. I would highly recommend Joshua W. Branch to anybody. He is a lawyer that takes his clients very seriously as if they were his children or his family. I have not had to ask him anything, he kept me up to date and advised me of everything without question. I was seriously hurt in a car wreck and he resolved my case beyond my expectations. I would recommend him to be the lawyer of the year. Also, his staff has been very courteous and I highly recommend him and his staff." - Gloria, Personal Injury Client
Put our extensive experience on your side; call us at (706) 760-9220 for a no-cost consultation with the Athens car accident attorneys at The Law Office of Joshua W. Branch, LLC. We are here to help!
Millions Recovered
Results Help Our Clients move forward
Millions of dollars have been recovered for the clients of Joshua W. Branch through cases that involve car wrecks, tractor-trailer wrecks, premises liability, wrongful death, motorcycle wrecks, injured victims who were hurt by drunk drivers, and other personal injury cases. Providing a just outcome for the injured victim is something that justice demands and is just what The Athens Personal Injury Attorney Joshua W. Branch delivers.
$2,500,000 Car Accidents

$1,500,000 Car Accidents

$1,100,000 Car Accidents

$1,050,000 Car Accidents

$650,000 Car Accidents

$550,000 Car Accidents

$375,000 Car Accidents

$325,000 Car Accidents

$325,000 Car Accidents

$268,000 Car Accidents

$230,000 Car Accidents

$160,000 Car Accidents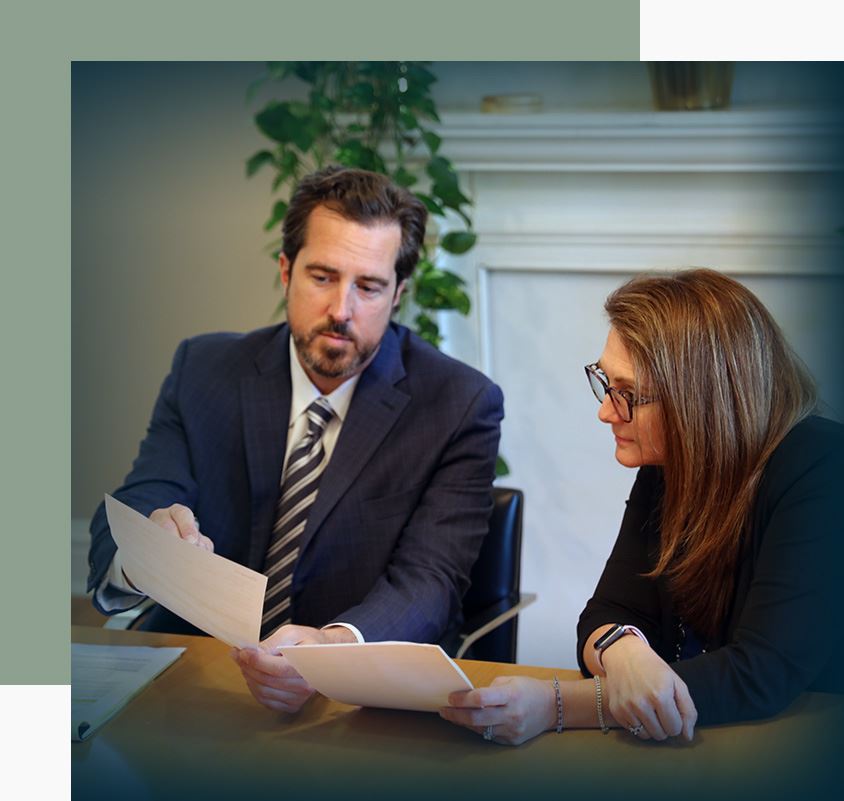 "My first impression of the firm was that they care!"

- Rachelle, Personal Injury Client

"Mr. Branch made me feel as if he cared about my accident"

- Drew, Personal Injury Client

"I was very lucky to find the right attorney in Joshua Branch"

- Sheila. Personal Injury Client
We have a long history of success, both in settlements and verdicts. If you have been seriously injured or lost a loved one due to the negligence of another person, company, or entity, we are prepared to be the tireless advocate you need and deserve.
Personalized Approach

We're dedicated to providing personalized client care with tailored solutions.

Reputation for Excellence

We are proud of our legacy of positive client testimonials and recognition in our community.

Commitment to Clients

Our passion for helping clients recover from personal injuries is the core focus of our firm.

Fearless Advocacy

We are not afraid to go to trial and we will fight to get the best possible result for our clients.