Motorcycle Accidents
Helping You Get the results You Need
The Athens Motorcycle Accident Attorney
​Helping You Pursue the Compensation You Deserve
According to the Insurance Institute for Highway Safety, there were nearly nine million registered motorcycles on the road in 2014. In fact, the government estimates the number of deaths on motorcycles was over 27 times the number in automobiles in 2014, per mile driven. The culpable party who causes the death of a motorcycle rider or the severe injury of a motorcyclist needs to be held accountable for their wrong doings.
The Athens Motorcycle Accident Lawyer at The Law Office of Joshua W. Branch, LLC is experienced dealing with cases like these, and has the knowledge to fight for the fair compensation you deserve in these unfortunate instances.
Contact us online or call (706) 760-9220 to find out how we may be able to help in a free initial consultation.
Causes of Motorcycle Accidents
The danger of these accidents is exacerbated by the fact that motorcycles are less stable and less visible to other drivers than cars. Not surprisingly, the most common time for fatal motorcycle accidents is between 6 p.m. and midnight, when visibility is low. Additionally, about 1,700 fatal motorcycle accidents were single-vehicle crashes in 2014, with an estimated 43 percent involving alcohol use. The effects of a motorcycle collision can create a nightmare for victims and their families, but we fight to get fair compensation and provide legal guidance for those in the Athens area.
With the high-performance capabilities of motorcycles, the most important safety precaution for riders is helmet use, which is about 67 percent effective in preventing brain injuries during a crash. Still, of the 4,295 people killed in motorcycle accidents in 2014, 62 percent were wearing helmets at the time of the crash. The open roads of Athens and Northeast Georgia offer beautiful scenes for riders, but in the event of a wreck, it is important to contact a trusted motorcycle accident attorney in Athens like Joshua W. Branch.
What are Common Motorcycle Accident Injuries?
When you're in a motorcycle accident, there is a high chance of getting injured. Many motorcycle accidents happen at intersections, whether because of distracted drivers or drivers who aren't watching for motorcycles.
Some common injuries riders can experience are:
Road rash (scrapes)
Brain injuries
Broken or fractured bones
Back or spinal injuries
Cuts or bruises
Internal damage
What is the Motorcycle Helmet Law in Georgia?​
Many motorcyclists believe that wearing a helmet is a personal choice, but the law says otherwise. Under section 40-6-315 of the Georgia Statutes, all motorcyclists are required to wear a helmet and protective gear unless the vehicle meets certain strict exceptions.
For example, 3-wheeled motorcycles used strictly for agricultural purposes, vehicles with enclosed cabs, and motorized carts do not require the operator to wear a helmet.
According to the Insurance Institute for Highway Safety, helmets are around 37% effective at reducing motorcycle accident deaths. Helmet use can not only save your life, but it could also come into play if you are trying to seek compensation for an injury. For example, if you suffered a head injury in a motorcycle accident but were not wearing a helmet at the time of the crash, it could be argued that because you were in violation of the law, you should not be covered for your injuries. An Athens motorcycle accident lawyer can help protect you in this scenario and fight for the full compensation you need during your recovery.
Let The Law Office of Joshua W. Branch, LLC Help
You need someone who is dedicated to justice for you. Someone who will protect your rights. Someone who will aggressively work for a fair and reasonable outcome for you and allow you to be able to return to the life you knew before the incident that was forced upon you. Not an outcome that the insurance company will attempt to force upon you but one that is fair and lets you obtain the justice you need and deserve. Even if your loved one passed due to injuries suffered in a crash, the motorcycle accident attorneys at The Law Office of Joshua W. Branch, LLC will help you file a wrongful death lawsuit in Georgia and pursue justice.
Call The Athens Motorcycle Accident Lawyer at (706) 760-9220 if you are ready to take the first steps towards fair compensation to return to the life you loved before your terrible accident.
Millions Recovered
Results Help Our Clients move forward
Millions of dollars have been recovered for the clients of Joshua W. Branch through cases that involve car wrecks, tractor-trailer wrecks, premises liability, wrongful death, motorcycle wrecks, injured victims who were hurt by drunk drivers, and other personal injury cases. Providing a just outcome for the injured victim is something that justice demands and is just what The Athens Personal Injury Attorney Joshua W. Branch delivers.
$2,500,000 Car Accident

$2,000,000 Car Accident

$1,600,000 Car Accident

$1,500,000 Car Accident

$1,400,000 Wrongful Death

$1,250,000 Car Accident

$1,100,000 Car Accident

$1,050,000 Car Accident

$700,000 Trucking Accident

$650,000 Personal Injury

$650,000 Wrongful Death

$650,000 Car Accident

$605,000 Wrongful Death

$580,000 Trucking Accident

$550,000 Car Accident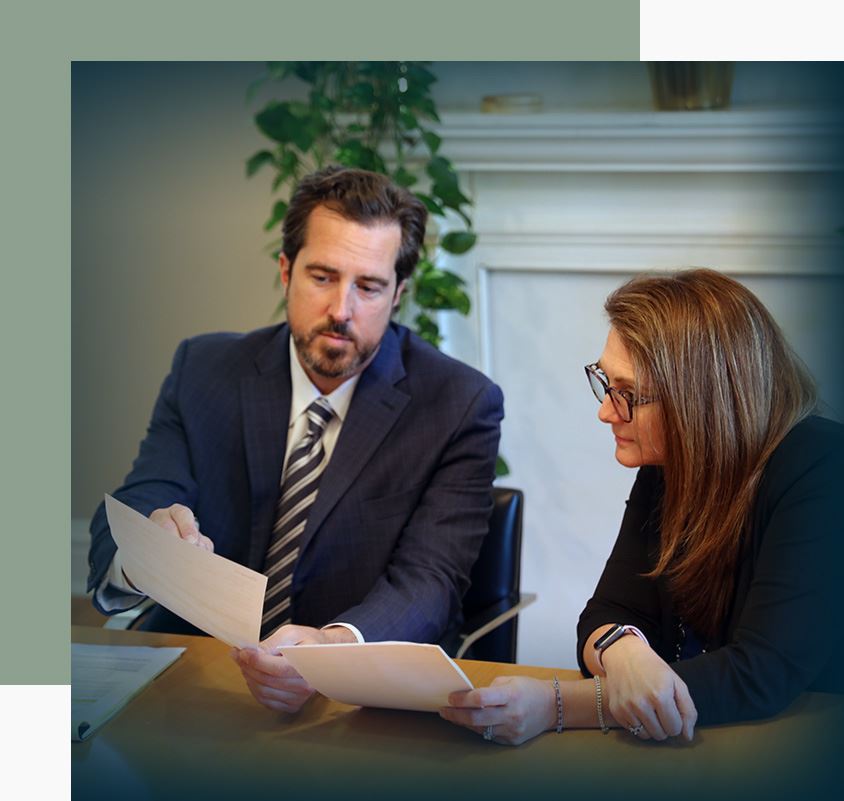 "My first impression of the firm was that they care!"

- Rachelle, Personal Injury Client

"Mr. Branch made me feel as if he cared about my accident"

- Drew, Personal Injury Client

"I was very lucky to find the right attorney in Joshua Branch"

- Sheila. Personal Injury Client
We have a long history of success, both in settlements and verdicts. If you have been seriously injured or lost a loved one due to the negligence of another person, company, or entity, we are prepared to be the tireless advocate you need and deserve.
Personalized Approach

We're dedicated to providing personalized client care with tailored solutions.

Reputation for Excellence

We are proud of our legacy of positive client testimonials and recognition in our community.

Commitment to Clients

Our passion for helping clients recover from personal injuries is the core focus of our firm.

Fearless Advocacy

We are not afraid to go to trial and we will fight to get the best possible result for our clients.