Georgia's Trusted Personal Injury Firm
Helping You Get the results You Need
The Athens Nursing Home and Elder Abuse Lawyer
Nursing Home Neglect and Elder Abuse is on the Rise
Entrusting your loved one's care to a nursing home is not an easy decision. Sometimes, however, you cannot provide the level of care and support they need, and you are forced to decide that they will be safer in someone else's hands. Unfortunately, these hands are not always more capable, and many nursing homes put profits over patients.
When this happens, you and your loved one deserve justice, and The Law Office of Joshua W. Branch, LLC is here to help and delivering justice is their specialty. With 18 years of experience in Athens and Atlanta, Georgia, Joshua W. Branch is a passionate advocate for injured clients who have been victims of Nursing Home neglect or Elder Abuse. Our firm focuses exclusively on personal injury law, which means we have the skill and dedication you need to achieve the most favorable possible outcome in your case.
---
Contact us online or call us at (706) 760-9220 to get started.
---
Facts About Nursing Home Neglect and Abuse
Approximately 1 in 10 Americans aged 60+ have experienced some form of elder abuse.
According to the World Health Organization (WHO):
"Elder abuse is a single or repeated act, or lack of appropriate action, occurring within any relationship where there is an expectation of trust, which causes harm or distress to an older person. This type of violence constitutes a violation of human rights and includes physical, sexual, psychological, and emotional abuse; financial and material abuse; abandonment; neglect; and serious loss of dignity and respect."
Sometimes, nursing home staff intentionally harm or take advantage of residents, but others, resident wellbeing is overlooked. All types of nursing home neglect and abuse can lead to serious consequences. Many times a nursing home will not employ the appropriate number of staff to patients so as to abide by federal guidelines. This leaves the patients inadequately attended to wherein serious injuries or even death can occur.
---
If you or a loved one have been harmed, The Athens Nursing Home and Elder Abuse Attorney can help. Call us at (706) 760-9220 or contact us online today.
---
What Causes Nursing Home Abuse?
Across the nation, nursing homes are chronically understaffed, which means nursing home residents are not getting the care they need. Further, nursing home residents are some of the most vulnerable members of our society. Often, these individuals have physical or cognitive difficulties that make them dependent on caretakers and prevent them from speaking out against mistreatment.
The best way to detect nursing home abuse is to visit your loved one regularly and keep an eye on their health and wellbeing.
Warning signs of nursing home abuse include:
Bruises
Pressure marks
Bedsores
Broken bones
Burns
Abrasions
Recurring falls
Changes in behavior
Withdrawal from normal activities
Unexplained depression
Unusual weight loss
Poor hygiene
Sudden financial changes
Conflict with caregivers
If you notice any of these injuries or behaviors, you should alert the nursing home right away. If they are not immediately remedied, contact The Law Office of Joshua W. Branch, LLC for the legal assistance you need.
Consequences of Nursing Home Abuse
Elders who have been abused have a 300% higher risk of death, according to the National Council on Aging (NCOA). Bedsores and falls especially can affect a nursing home resident's health for years to come.
Further, no one deserves to be subject to neglect or anguish. If someone has hurt you or your loved one, you deserve justice.
A lawsuit cannot change what happened, but it can help account for the impact abuse has on an elderly person's life. Damages may help you pay for the best care moving forward and ensure comfort and security for the entire family.
---
We have a long history of successful verdicts and settlements and would be honored to pursue damages on your behalf. Contact the Athens nursing home and elder abuse lawyer by calling (706) 760-9220 today!
---
Why Choose The Law Office of Joshua W. Branch, LLC
While our firm has a track record of results, we understand that results are not the only important part of the legal process. That's why we provide compassionate representation along the way. When we are fighting for your fair compensation, we do not back down. When we work with you directly, we offer personalized legal advice and sensitive care.
With The Law Office of Joshua W. Branch, LLC, you truly get the best of both worlds.
---
Call us at (706) 760-9220 or contact us online today for a free consultation.
---
Millions Recovered
Results Help Our Clients move forward
Millions of dollars have been recovered for the clients of Joshua W. Branch through cases that involve car wrecks, tractor-trailer wrecks, premises liability, wrongful death, motorcycle wrecks, injured victims who were hurt by drunk drivers, and other personal injury cases. Providing a just outcome for the injured victim is something that justice demands and is just what The Athens Personal Injury Attorney Joshua W. Branch delivers.
$2,500,000 Car Accidents

$1,500,000 Car Accidents

$1,400,000 Wrongful Death

$1,250,000 Car Accidents

$1,100,000 Car Accidents

$1,050,000 Car Accidents

$700,000 Trucking Accident

$650,000 Car Accidents

$650,000 Wrongful Death

$650,000 Personal Injury

$605,000 Wrongful Death

$580,000 Trucking Accident

$550,000 Car Accidents

$525,000 Personal Injury

$375,000 Car Accidents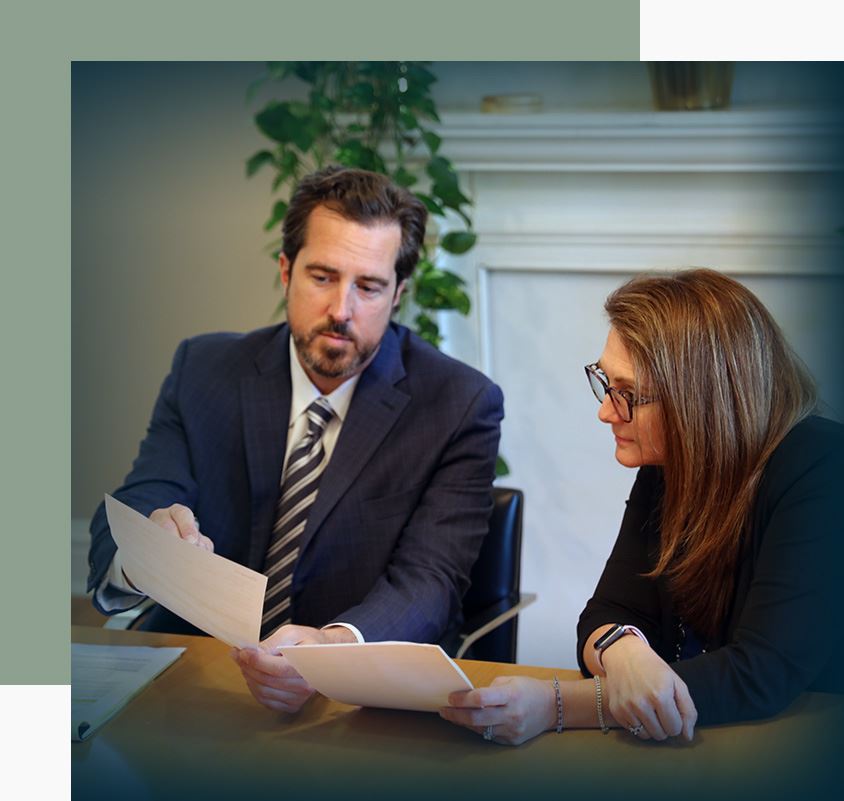 "My first impression of the firm was that they care!"

- Rachelle, Personal Injury Client

"Mr. Branch made me feel as if he cared about my accident"

- Drew, Personal Injury Client

"I was very lucky to find the right attorney in Joshua Branch"

- Sheila. Personal Injury Client
We have a long history of success, both in settlements and verdicts. If you have been seriously injured or lost a loved one due to the negligence of another person, company, or entity, we are prepared to be the tireless advocate you need and deserve.
Personalized Approach

We're dedicated to providing personalized client care with tailored solutions.

Reputation for Excellence

We are proud of our legacy of positive client testimonials and recognition in our community.

Commitment to Clients

Our passion for helping clients recover from personal injuries is the core focus of our firm.

Fearless Advocacy

We are not afraid to go to trial and we will fight to get the best possible result for our clients.