Negligent Security
Helping You Get the results You Need
The Athens Negligent Security Lawyer
Experienced Premises Liability Attorney Serving Athens & Beyond
Georgia law imposes a duty on property owners to provide adequate protections for visitors and guests from criminal actions by third parties. The Athens Negligent Security Attorney at The Law Office of Joshua W. Branch, LLC is ready to help people who have been injured in these circumstances. As an experienced premises liability attorney, he can explore the details of your situation, gather evidence, and develop a strategy suited to your needs and goals.
Holding a Property Owner Liable for Negligent Security
Whether it is a restaurant, hotel, gym facility, or apartment complex, a property owner must provide reasonable protections from a foreseeable criminal act committed by a third party. This covers a wide variety of crimes, including larceny, robbery, burglary, assault, sexual assault, and homicide.
Imagine you move into a new apartment building. Unbeknownst to you, a series of burglaries has plagued the adjacent property for the past several months. The management is aware of these burglaries but has not enhanced the security at your building to protect the residents. One night, you come back alone from a dinner with friends. You are struck on the head from behind as you enter the courtyard of the complex. When you regain consciousness, you find out that your wallet and credit cards are missing. As you gradually recover from your head trauma, you fear for the safety of your children when they return in the evening from activities after school.
Unfortunately, many property owners and occupiers fail to take the appropriate precautions, despite the substantial harm that may result in these situations. Whether or not the property owner complied with the duty to protect against third-party crimes hinges on the plaintiff's ability to prove that the incident was foreseeable. The plaintiff must prove that the defendant knew or should have known that there was a risk that a criminal act could occur on the property or that the property had a history of criminal activity. When managing their premises, property owners are also expected to consider the level of crime in the surrounding area.
Due to the nature of the incident, a third-party attack not only results in physical pain and financial costs but also may cause emotional and mental trauma. Although no amount of money can truly compensate you for your harm, it can help you cover your expenses and cope with the other economic stresses that may arise. A plaintiff in a negligent security case can potentially seek compensation for a broad range of damages, including medical bills, missed paychecks, loss of future earning capacity, property damage, pain and suffering, emotional distress, and more.
Consult a Negligent Security Attorney in the Athens Area
If you or someone you love has been injured as the result of a third-party attack on another individual's or business' property, you may be entitled to compensation. Our dedicated negligent security attorney in Athens can provide you with the one-on-one, personalized attention that you deserve. He also serves injured individuals in Savannah, Decatur, Marietta, and other Georgia communities. We offer a free consultation to help you learn about the legal options that may be available to you.
Call The Law Office of Joshua W. Branch, LLC at (706) 760-9220 or contact us online to set up an appointment with a personal injury and wrongful death attorney.
Millions Recovered
Results Help Our Clients move forward
Millions of dollars have been recovered for the clients of Joshua W. Branch through cases that involve car wrecks, tractor-trailer wrecks, premises liability, wrongful death, motorcycle wrecks, injured victims who were hurt by drunk drivers, and other personal injury cases. Providing a just outcome for the injured victim is something that justice demands and is just what The Athens Personal Injury Attorney Joshua W. Branch delivers.
$2,500,000 Car Accident

$2,000,000 Car Accident

$1,600,000 Car Accident

$1,500,000 Car Accident

$1,400,000 Wrongful Death

$1,250,000 Car Accident

$1,100,000 Car Accident

$1,050,000 Car Accident

$700,000 Trucking Accident

$650,000 Personal Injury

$650,000 Wrongful Death

$650,000 Car Accident

$605,000 Wrongful Death

$580,000 Trucking Accident

$550,000 Car Accident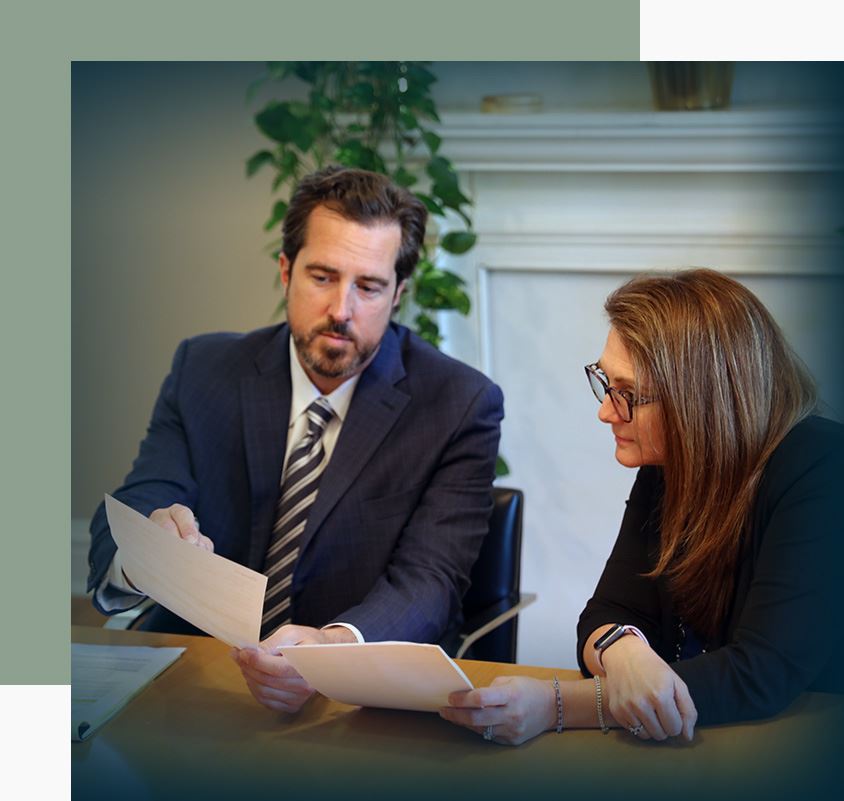 "My first impression of the firm was that they care!"

- Rachelle, Personal Injury Client

"Mr. Branch made me feel as if he cared about my accident"

- Drew, Personal Injury Client

"I was very lucky to find the right attorney in Joshua Branch"

- Sheila. Personal Injury Client
We have a long history of success, both in settlements and verdicts. If you have been seriously injured or lost a loved one due to the negligence of another person, company, or entity, we are prepared to be the tireless advocate you need and deserve.
Personalized Approach

We're dedicated to providing personalized client care with tailored solutions.

Reputation for Excellence

We are proud of our legacy of positive client testimonials and recognition in our community.

Commitment to Clients

Our passion for helping clients recover from personal injuries is the core focus of our firm.

Fearless Advocacy

We are not afraid to go to trial and we will fight to get the best possible result for our clients.