Truck & Tractor Trailer Accidents
Helping You Get the results You Need
The Athens Truck Accident Lawyer
Proudly Serving Truck Accident Victims Throughout Georgia
All truck and tractor trailer accidents, whether caused by reckless behavior or simple negligence, can have far-reaching implications for the victims. At The Law Office of Joshua W. Branch, LLC, our truck accident attorney in Athens is here to help.
---
Call our offices at (706) 760-9220 today to learn more about your unique truck accident case and how we may be able to help. We are committed to offering thorough, compassionate representation from beginning to end.
---
Experienced Representation You Can Rely On
Joshua W. Branch, The Athens Truck Accident Lawyer, has impressive results in resolving bodily injury cases that arise from tractor-trailer collisions. His first jury trial involved a tractor-trailer wreck. His desire and passion to continue to provide excellent legal counsel and representation to those injured from trucking wrecks has continued. Along the way, he has been able to work with some attorneys who are nationally recognized in this field, learning from their vast knowledge base and applying it to his own legal practice.
When severe injuries are caused by a tractor trailer wreck, the victim will need professional legal representation, advice, and counsel as soon as possible to ensure a successful outcome – an outcome that takes all circumstances of the event into consideration and that is just and fair. They need a legal advocate who is aggressive in protecting their rights and is also compassionate in understanding what they are going through. The attorney must have the skill and knowledge to fully understand the scope and effect of the injuries.
This is why, if you were injured in a truck accident, you should call The Law Office of Joshua W. Branch.
Truck Accident Liability: Who Is Responsible?
It is not uncommon for multiple parties to be at fault for a trucking accident, including:
The truck driver
The trucking company
The truck manufacturer
The most important stage of any truck accident case is the initial research and investigation phase as the evidence collected will reveal how your accident occurred and who is responsible for your injuries or the death of a family member.
Your attorney will diligently sift through all information that can be collected related to your crash, including:
Hours of service logs
Police reports
Truck maintenance records
And "black box" data from the truck's electronic on-board recorder
What Are Common Causes of Truck Accidents?
Unfortunately, many truck accidents take place every year in the United States, which causes injury to thousands of people, in addition to causing many deaths. The U.S. Department of Transportation (DOT) states that a trucking accident occurs when large trailers (10,000+ lbs.) collide with other vehicles or pedestrians. Around 500,000 trucking accidents occur every year in the United States. Of these, approximately 5,000 trucking accidents result in fatalities. In fact, one out of every eight traffic fatalities involve a trucking collision.
While the causes of trucking are almost as varied as their effects, many collisions involving commercial trucks and 18-wheelers can be traced back to some sort of negligent action attributable to the truck driver, the trucking company, or both.
Your may be eligible for compensation if your accident was caused by any of the following:
Truck driver fatigue
Inadequate truck maintenance
Truck driver intoxication
Overloaded or improperly secured cargo
Speeding or reckless driving
Failing to check blind spots
Violating traffic laws
What Damages Are Available in a Truck Accident Claim?
Our firm can review the circumstances surrounding your accident and help you craft a case against the responsible parties in pursuit of all available damages, including:
Medical expenses
Lost wages
Pain and suffering
And in particularly tragic cases, the wrongful death of a loved one
How to Deal with Insurance Adjusters After a Truck Accident
Bear in mind, that as soon as one has been injured, the insurance company for the culpable party begins almost instantly in an attempt to minimize the appropriate outcome for the injured individual. The insurance company views the injured or the family who has lost a loved one as an alpha-numeric number and the insurance company will attempt to do everything within their power to not compensate the injured or the family of a loved one in a fair and reasonable manner.
Insurance companies are strictly driven by profits, not by their compassion for people and doing what is right and just. The insurance company's focus will rely on one simple principle: profits over people. So, if given the chance, an insurance company will try to resolve a claim before all injuries have even been identified and have ever received professional medical attention.
Those types of actions by insurance companies exemplify the vantage point that they take on those who are severely injured and or who have lost loved ones. That vantage point taken is that they do not care about you or your family and that they have no compassion towards what you have experienced.
Get Started On Your Truck Accident Case Today!
You need a truck accident attorney in Athens who is dedicated to justice for you, someone that will protect your rights, aggressively work for a fair and reasonable outcome for you and allow you to be able to return to the life that you knew of before the incident that was forced upon you. Not an outcome that the insurance company will attempt to force upon you but one that is fair and lets you obtain the justice you need and deserve.
For all trucking cases, timing is crucial in many respects: evidence of the ECM data (the truck's black box) can be erased, driver's can move on to other states and companies, critical evidence of the truck itself can be lost as can important documentation regarding the trucking company or its driver.
---
Schedule your free initial consultation by calling The Athens Tractor Trailer Accident lawyer at (706) 760-9220.
---
Millions Recovered
Results Help Our Clients move forward
Millions of dollars have been recovered for the clients of Joshua W. Branch through cases that involve car wrecks, tractor-trailer wrecks, premises liability, wrongful death, motorcycle wrecks, injured victims who were hurt by drunk drivers, and other personal injury cases. Providing a just outcome for the injured victim is something that justice demands and is just what The Athens Personal Injury Attorney Joshua W. Branch delivers.
$700,000 Trucking Accident

$580,000 Trucking Accident

$275,000 Trucking Accident

$200,000 Trucking Accident

$120,000 Trucking Accident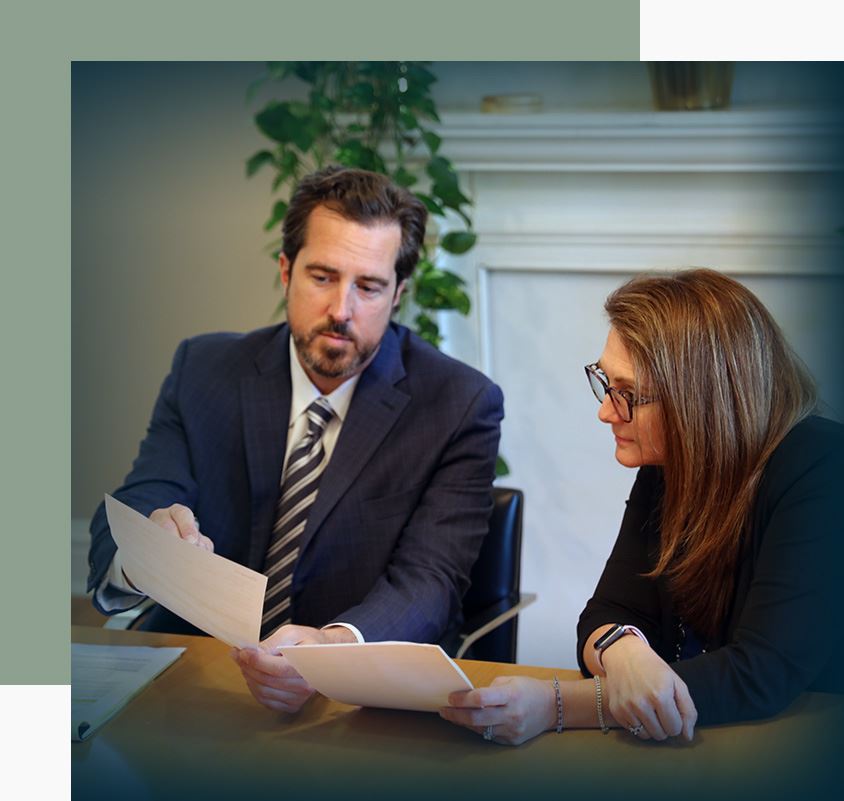 "My first impression of the firm was that they care!"

- Rachelle, Personal Injury Client

"Mr. Branch made me feel as if he cared about my accident"

- Drew, Personal Injury Client

"I was very lucky to find the right attorney in Joshua Branch"

- Sheila. Personal Injury Client
We have a long history of success, both in settlements and verdicts. If you have been seriously injured or lost a loved one due to the negligence of another person, company, or entity, we are prepared to be the tireless advocate you need and deserve.
Personalized Approach

We're dedicated to providing personalized client care with tailored solutions.

Reputation for Excellence

We are proud of our legacy of positive client testimonials and recognition in our community.

Commitment to Clients

Our passion for helping clients recover from personal injuries is the core focus of our firm.

Fearless Advocacy

We are not afraid to go to trial and we will fight to get the best possible result for our clients.