Wrongful Death
Helping You Get the results You Need
Athens Wrongful Death Lawyer
Standing with You through this Difficult Time
The loss of a loved one is a difficult and highly emotional experience, but it is even more trying when the accident was caused by another party's recklessness or negligence. In addition to the unimaginable emotional toll from losing a loved one, financial difficulties mount and are left upon the surviving family members to overcome.
At The Law Office of Joshua W. Branch, LLC, our dedicated Georgia wrongful death lawyer has the skill and experience necessary to help you navigate these challenging legal matters.
Call us at (706) 760-9220to schedule a free initial consultation with The Athens Wrongful Death Lawyer. We are committed to helping our clients recover the resources they need to move forward.
Georgia's Wrongful Death Statute Explained
Under O.C.G.A. § 51-4, if a person is killed by the wrongful act of another person or company, then the decedent's surviving family may file a wrongful death claim against the responsible parties in pursuit of damages equal to "the full value of the life of the decedent.
Georgia's wrongful death statute specifies the following rules:
Wrongful death lawsuits must generally be filed within two years of the decedent's death, with certain exceptions.
Surviving spouses are given priority for wrongful death claims, followed by surviving children. If the decedent had no spouse or children, this right would instead be given to their parents or guardians.
The "full value of life" includes both tangible losses (such as lost money they would have earned) and intangible losses (such as relationships with family and reasons for living).
The deceased's family may also bring a claim on behalf of their estate for damages related to pain and suffering, medical bills incurred before death, funeral expenses, and other items.
Who Can File a Wrongful Death Lawsuit in Georgia?
A common question when pursuing a wrongful death claim is "who gets the money in a wrongful death lawsuit?" The answer to this question is: Surviving family members.
The right to file a wrongful death lawsuit in Georgia passes according to the following hierarchy:
Spouses
Children (if there is no surviving spouse)
Parents or guardians (if there is no surviving spouse or children)
The surviving spouse is entitled to no less than one-third of the total awarded compensation, with the remaining award being shared among the decedent's children. If the wrongful death claim is filed by representatives of the estate, all awarded damages will be held in the estate and properly distributed.
Common Wrongful Death Accidents
Wrongful death cases can arise from many different incidents; however an alarming number of deaths occur on our highways. According to data from the Insurance Institute for Highway Safety (IIHS), there were 34,247 fatal motor vehicle crashes in the United States in 2017, resulting in 37,133 total fatalities.
This is equal to 11.4 deaths per 100,000 people, or 1.16 deaths per 100 million miles traveled. 1,440 of these fatal crashes were from Georgia alone, with 56% of drivers killed having a blood alcohol concentration (BAC) of 0.08% or higher. 67% of fatal crashes in Georgia in 2017 occurred in urban areas, with the remaining 37% occurring in rural areas.
Other common causes of wrongful death in Georgia include:
Medical malpractice
Bicycle accidents
Workplace accidents
Intentional harm / murder
Georgia Wrongful Death Damages for Surviving Family Members
Surviving family members of the deceased may be entitled to recover compensation for the following wrongful death damages in Georgia:
Final medical expenses incurred related to the accident
Loss of future income
Funeral and burial costs
Pain and suffering of the decedent prior to their passing
Loss of consortium (companionship)
The exact value of your claim and types of damages available will vary depending on the specific facts of your case. The Athens wrongful death lawyer at our firm is intimately familiar with the complexities, demands, and personal pressures of wrongful death litigation in Georgia and can use this knowledge to help your family seek maximum compensation for your loss.
Contact The Law Office of Joshua W. Branch, LLC Today!
The law of the State of Georgia allows the decedent's life to be valued through their eyes. It allows juries to see what meant the most to the person who has lost his or her life, helping them see the world through the eyes of the person who has tragically left this earth. Their memory needs to be honored and although it is a difficult task to place a monetary value on the deceased's life, it is necessary to honor them and mandated by the law. Life is precious and those whose lives have been robbed from them deserve the verdicts and case results to reflect that.
At The Law Office of Joshua W. Branch, LLC, we understand the heartache you are experiencing. Contact the wrongful death lawyer in Athens and across Georgia today at (706) 760-9220 to learn more about how we can help you through this process.
Millions Recovered
Results Help Our Clients move forward
Millions of dollars have been recovered for the clients of Joshua W. Branch through cases that involve car wrecks, tractor-trailer wrecks, premises liability, wrongful death, motorcycle wrecks, injured victims who were hurt by drunk drivers, and other personal injury cases. Providing a just outcome for the injured victim is something that justice demands and is just what The Athens Personal Injury Attorney Joshua W. Branch delivers.
$1,400,000 Wrongful Death

$650,000 Wrongful Death

$605,000 Wrongful Death

$350,000 Wrongful Death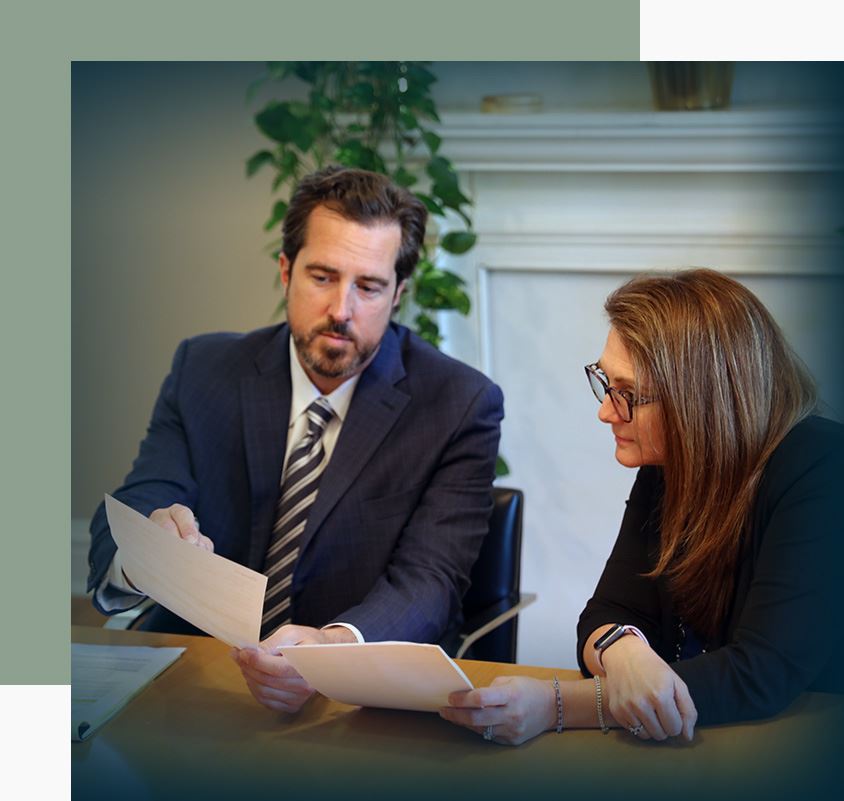 "My first impression of the firm was that they care!"

- Rachelle, Personal Injury Client

"Mr. Branch made me feel as if he cared about my accident"

- Drew, Personal Injury Client

"I was very lucky to find the right attorney in Joshua Branch"

- Sheila. Personal Injury Client
We have a long history of success, both in settlements and verdicts. If you have been seriously injured or lost a loved one due to the negligence of another person, company, or entity, we are prepared to be the tireless advocate you need and deserve.
Personalized Approach

We're dedicated to providing personalized client care with tailored solutions.

Reputation for Excellence

We are proud of our legacy of positive client testimonials and recognition in our community.

Commitment to Clients

Our passion for helping clients recover from personal injuries is the core focus of our firm.

Fearless Advocacy

We are not afraid to go to trial and we will fight to get the best possible result for our clients.