Steps To Take If You Have Been Injured
Helping You Get the results You Need
Suggested Steps to Take If You Have Been Injured
Answers from The Athens Personal Injury Attorney
First and foremost, seek appropriate medical care immediately. Your health will affect you for the rest of your lifetime. Your medical treatment and care is of the utmost importance. So, if you have suffered an injury, seek immediate medical attention and inform the medical professional of all of your symptoms. This is extremely important so that you can begin to receive additional medical care in order to treat the injuries that were forced upon you. It is also wise to retain skilled representation at this time.
Our personal injury attorney in Athens is here to help you – contact ustoday!
Next, keep in mind that you are not required to give a recorded statement to the insurance carrier of the liable party, nor do you have to sign any medical release for them. Additionally, certain pieces of evidence are only able to be obtained during the initial phases of a collision or incident causing you or your loved ones harm, if these pieces of evidence are not properly instructed to be preserved it can be detrimental to your case. Joshua W. Branch will ensure these pieces of evidence are secured but keep in mind that timing is of the essence. Something else to keep in mind is that pictures of your injuries and of various aspects of the collision and/or incident can make a gigantic difference in the presentation of your case and should begin being documented as soon as practical. You can rely on Joshua W. Branch to provide you the utmost in professional legal representation throughout this trying time so that you can focus on returning to the health you once had before this ever occurred. All the while, Mr. Branch will be fighting the insurance companies on your behalf.
When your medical treatment is complete and you have regained your health, Mr. Branch will work on resolving your case. Resolution of your case will occur either through a fair and just negotiation process and settlement or trial. If the insurance company refuses to negotiate fairly, we will file a law suit on your behalf. This will allow a jury of peers to decide your case in court.
Time is of the essence in all personal injury cases for many reasons. If appropriate medical conditions are not being diagnosed and are left untreated, the condition could worsen. In addition, Georgia has a statute of limitations on personal injury cases which bars recovery after the statute expires. In simple terms, this means that if you wait too long to resolve your case, recovery can never be obtained. Furthermore, the insurance company will begin their attempt to minimize the recovery on your case immediately after your injury occurs. You need someone on your side with experience who will ensure you receive fair and just financial compensation and the justice you need and deserve. Our skilled Athens Personal Injury Attorney is prepared to do everything the law allows in order to make sure you are cared for as you would expect from family.
Call The Law Office of Joshua W. Branch, LLCtoday at (706) 760-9220to get started with a free initial case evaluation.
Millions Recovered
Results Help Our Clients move forward
Millions of dollars have been recovered for the clients of Joshua W. Branch through cases that involve car wrecks, tractor-trailer wrecks, premises liability, wrongful death, motorcycle wrecks, injured victims who were hurt by drunk drivers, and other personal injury cases. Providing a just outcome for the injured victim is something that justice demands and is just what The Athens Personal Injury Attorney Joshua W. Branch delivers.
$2,500,000 Car Accident

$1,600,000 Car Accident

$1,500,000 Car Accident

$1,400,000 Wrongful Death

$1,250,000 Car Accident

$1,100,000 Car Accident

$1,050,000 Car Accident

$700,000 Trucking Accident

$650,000 Car Accident

$650,000 Wrongful Death

$650,000 Personal Injury

$605,000 Wrongful Death

$580,000 Trucking Accident

$550,000 Car Accident

$525,000 Personal Injury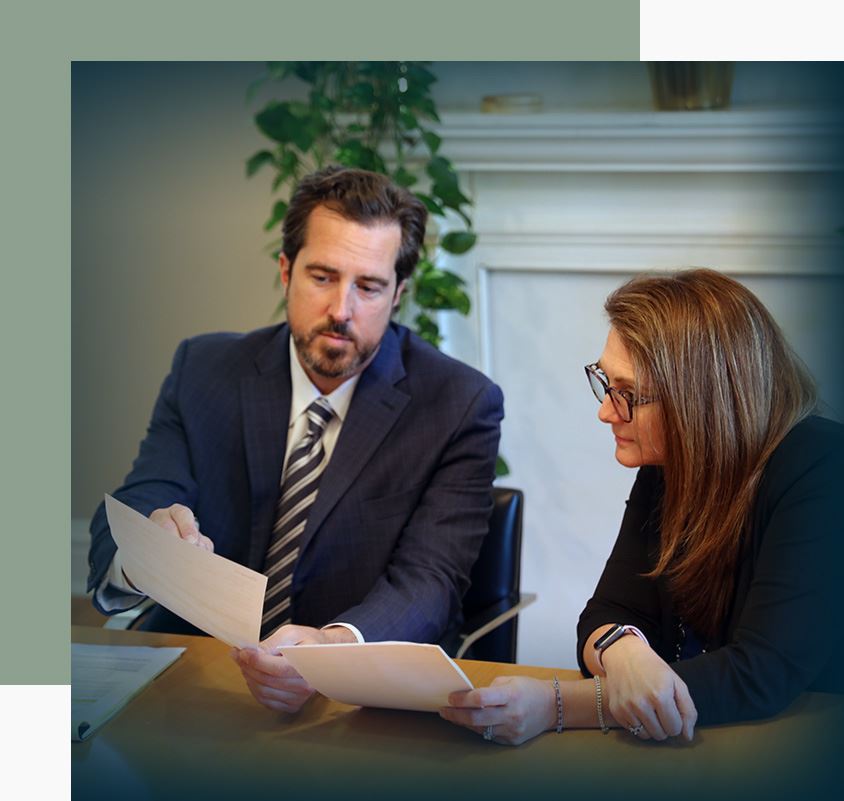 "My first impression of the firm was that they care!"

- Rachelle, Personal Injury Client

"Mr. Branch made me feel as if he cared about my accident"

- Drew, Personal Injury Client

"I was very lucky to find the right attorney in Joshua Branch"

- Sheila. Personal Injury Client
We have a long history of success, both in settlements and verdicts. If you have been seriously injured or lost a loved one due to the negligence of another person, company, or entity, we are prepared to be the tireless advocate you need and deserve.
Personalized Approach

We're dedicated to providing personalized client care with tailored solutions.

Reputation for Excellence

We are proud of our legacy of positive client testimonials and recognition in our community.

Commitment to Clients

Our passion for helping clients recover from personal injuries is the core focus of our firm.

Fearless Advocacy

We are not afraid to go to trial and we will fight to get the best possible result for our clients.