Georgia's Trusted Personal Injury Firm
Helping You Get the results You Need
The Athens Dog Bite Lawyer
Experienced Legal Representation You Can Trust
Dog bite injuries can encompass the full spectrum of imaginable injuries, up to and including death. According to recent statistics from the Insurance Information Institute, almost 78 million dogs are owned as pets in the United States. While most family dogs are man's best friend, a shocking 4.5 million people are bitten by dogs every year, as estimated by the Centers for Disease Control and Prevention. Of these victims, about 885,000 require medical attention for their injuries. Another disturbing statistic from the CDC indicates that in 2012, more than 27,000 people underwent reconstructive surgery as a result of being bitten by dogs
The Athens Dog Bite Attorney has achieved impressive results in resolving personal injury cases that arise from dog bites in the Athens and Atlanta area. Call us today at (706) 760-9220 to begin with a free initial case evaluation.
Understanding Dog Bite Claims
Georgia ranked within the top-10 states for dog bites in 2015, with 381 reported claims and an average cost of $37,000 per claim. Adequate legal representation is crucial in dog-bite claims, as the medical costs associated with these injuries have risen in the past decade and compensation may be hard to obtain. Fortunately for the victims, the average cost per claim and awards given to plaintiffs by judges and juries has been increasing across the country as well.
Troublingly, nearly half of patients treated for dog bite injuries are children. The CDC also reports that about 20% of dog bites become infected, requiring extensive treatment and costly medical bills. With such high statistics, an American has about a one in 50 chance of being bitten by a dog every year. In 2015, dog bites and other related injuries cost more than $570 million nationwide, accounting for more than a third of all money paid out in homeowners insurance liability claims.
What Is Georgia's Dog Bite Law?
Under Georgia's dog bite statute O.C.G.A. 51-2-7, owners of dangerous dogs and their insurance companies can be held responsible for any injuries and damages that their dogs cause as a result of carelessness. According to Georgia law, dog owners must pay damages to victims if they knew or should have known that their dog had a tendency to bite.
To prove that a dog owner is liable, injured persons must be able to show:
The animal is vicious or dangerous
The owner was careless with the animal or let it "go at liberty," and
The injured person did not provoke the animal in any way
What Is Georgia's Dog Bite Statue of Limitations?
Georgia's statute of limitations for dog bite lawsuits is two years from the date of the bite. In other words, you have until the second anniversary of a dog's attack to bring a case against the owner in court.
If you file a claim after this deadline has passed, the courts will almost certainly refuse to hear your case and you will be permanently barred from pursuing legal recourse. For this reason, it is crucial you act fast after a dog bite and contact a skilled attorney to ensure your rights are protected.
Call for a Free Initial Consultation
If you or a loved one were injured in an animal attack, it is important to act decisively. The more time you give your legal team, the better position you will be in to achieve maximum compensation to put toward recovering.
Schedule your appointment with us by calling (706) 760-9220. We are ready to help you take the first steps towards fair compensation.
Millions Recovered
Results Help Our Clients move forward
Millions of dollars have been recovered for the clients of Joshua W. Branch through cases that involve car wrecks, tractor-trailer wrecks, premises liability, wrongful death, motorcycle wrecks, injured victims who were hurt by drunk drivers, and other personal injury cases. Providing a just outcome for the injured victim is something that justice demands and is just what The Athens Personal Injury Attorney Joshua W. Branch delivers.
$2,500,000 Car Accidents

$1,500,000 Car Accidents

$1,400,000 Wrongful Death

$1,250,000 Car Accidents

$1,100,000 Car Accidents

$1,050,000 Car Accidents

$700,000 Trucking Accident

$650,000 Car Accidents

$650,000 Wrongful Death

$650,000 Personal Injury

$605,000 Wrongful Death

$580,000 Trucking Accident

$550,000 Car Accidents

$525,000 Personal Injury

$375,000 Car Accidents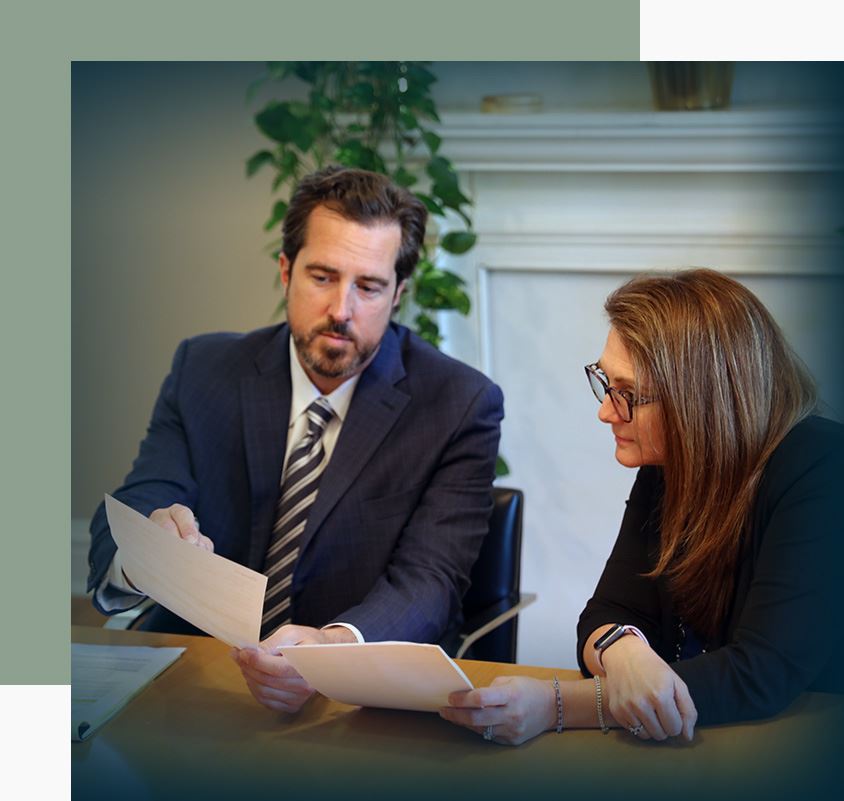 "My first impression of the firm was that they care!"

- Rachelle, Personal Injury Client

"Mr. Branch made me feel as if he cared about my accident"

- Drew, Personal Injury Client

"I was very lucky to find the right attorney in Joshua Branch"

- Sheila. Personal Injury Client
We have a long history of success, both in settlements and verdicts. If you have been seriously injured or lost a loved one due to the negligence of another person, company, or entity, we are prepared to be the tireless advocate you need and deserve.
Personalized Approach

We're dedicated to providing personalized client care with tailored solutions.

Reputation for Excellence

We are proud of our legacy of positive client testimonials and recognition in our community.

Commitment to Clients

Our passion for helping clients recover from personal injuries is the core focus of our firm.

Fearless Advocacy

We are not afraid to go to trial and we will fight to get the best possible result for our clients.