Pedestrian Accidents
Helping You Get the results You Need
The Athens Pedestrian Accident Lawyer
Helping Victims Seek the Compensation They Are Owed
At The Law Office of Joshua W. Branch, LLC, our experienced Athens pedestrian accident attorney provides skilled legal representation to accident victims when they need it most. The scary existence of these types of incidents is harrowing and can occur on sidewalks, driveways, cross-walks and other areas where pedestrians are found. Unfortunately, these types of incidents happen all too often.
---
Call the Athens pedestrian accident lawyer today at (706) 760-9220 or schedule your free initial consultation online. We are committed to putting our clients first, no matter what.
---
Statistics on Pedestrian Accidents
A staggering statistic released by the National Highway Traffic Safety Administration indicated that 4,884 pedestrians were killed in accidents in 2014, which equates to more than 12 people each day. Plus, there were 65,000 pedestrian injuries reported in 2014, averaging one injury every eight minutes. Pedestrians are 1.5 times more likely than passenger vehicle occupants to be killed in a car crash on each trip.
Speeding and Alcohol Consumption Effects on Pedestrian Accidents
High vehicle speeds increase the likelihood of pedestrians being hit by cars, which also unfortunately increase the severity of injuries to the victims. Children and the elderly are at the greatest risk for pedestrian accidents, which usually occur in urban areas at night. Drivers who do not obey the law and consume alcohol in excess contribute greatly to the number of pedestrian injuries. In fact, alcohol was reportedly involved in almost half of fatal pedestrian accidents in 2013.
Cars, Cyclists, and Pedestrians
In Georgia alone, a shocking 204 pedestrians were killed in 2015, according to the Georgia Office of Highway Safety. Most of these occurred in the Atlanta metro area and other populous regions. Downtown Athens is a beautiful and pedestrian-friendly city, but the variety of people walking and biking and those driving in cars creates a danger for pedestrian accidents. Pedestrian Accident Attorney Joshua W. Branch is familiar with these tragic cases, and has the experience to get justice for victims and their families.
Unfortunately, hospital records indicate that only a fraction of pedestrian accidents involving injury are reported to the police. When one is a victim of one of these accidents, reporting to law enforcement and obtaining legal representation is crucial.
---
Call us today at (706) 760-9220 or contant us online to schedule your free consultation today.
---
Real Life Situations of Real Clients
Imagine you are the following person:
"I know that I won't have to keep doing this repo job, just two more months of working with my brother and I will have enough money saved to get back to college. Only three jobs on the schedule tonight so it shouldn't be too bad.
I get over to my second job and everything is going according to plan and we are able to secure the vehicle when unexpectedly someone races out of the front door and tells us that we cannot take the car. I feel bad for the people that we repo but I remind myself that they chose not to pay for their car so it's not theirs anymore and I am just bringing it back to its rightful owner. The person jumps in the car and we try to discuss the situation when unexpectedly the car shoots backwards and knocks me over and almost runs over me. At the time, I was so in shock I didn't know what to think, until I realized a shooting pain coming from my arm. It was broken. My head had cuts all over it and the headaches started kicking in almost immediately. I was rushed to the hospital.
After I was released from the hospital, I was encouraged to seek legal representation due to the severity of the injuries and not wanting to take the few hundred dollars that the insurance company was offering me. I needed help."
This brief synopsis is based upon facts from an actual pedestrian accident case that our team resolved in a very satisfactory manner. The client was extremely satisfied after receiving a fair and just outcome. Aggressive litigation revealed that the defendant was intoxicated but somehow was able to evade the police with that very pertinent fact.
The Resources You Need After an Accident
Walking or biking to work, dinner, or social activities is a healthy lifestyle choice that many citizens in Athens make. There is no reason they should have to fear injury due to a driver's inability to follow traffic laws, overconsumption of alcohol, use of a cell phone while driving, or other distractions. While no one wishes to be the victim of an accident like this, being the victim of insurance companies who are unwilling to provide compensation and assistance can make the effects of one single accident last a lifetime.
Choosing the Right Pedestrian Accident Attorney in Athens, GA
With a bustling downtown and social scene such as downtown Athens, the risk factors for pedestrian accident increase, as does the likelihood of experiencing an accident like this also increases. Josh W. Branch is an experienced pedestrian accident lawyer in Athens and can provide the legal advice and assistance needed to get fair compensation.
---
Do not hesitate to call The Law Office of Joshua W. Branch, LLC at (706) 760-9220 or schedule your free consultation online if you are seeking support and legal counsel you can count on.
---
Millions Recovered
Results Help Our Clients move forward
Millions of dollars have been recovered for the clients of Joshua W. Branch through cases that involve car wrecks, tractor-trailer wrecks, premises liability, wrongful death, motorcycle wrecks, injured victims who were hurt by drunk drivers, and other personal injury cases. Providing a just outcome for the injured victim is something that justice demands and is just what The Athens Personal Injury Attorney Joshua W. Branch delivers.
$2,500,000 Car Accident

$1,600,000 Car Accident

$1,500,000 Car Accident

$1,400,000 Wrongful Death

$1,250,000 Car Accident

$1,100,000 Car Accident

$1,050,000 Car Accident

$700,000 Trucking Accident

$650,000 Car Accident

$650,000 Wrongful Death

$650,000 Personal Injury

$605,000 Wrongful Death

$580,000 Trucking Accident

$550,000 Car Accident

$525,000 Personal Injury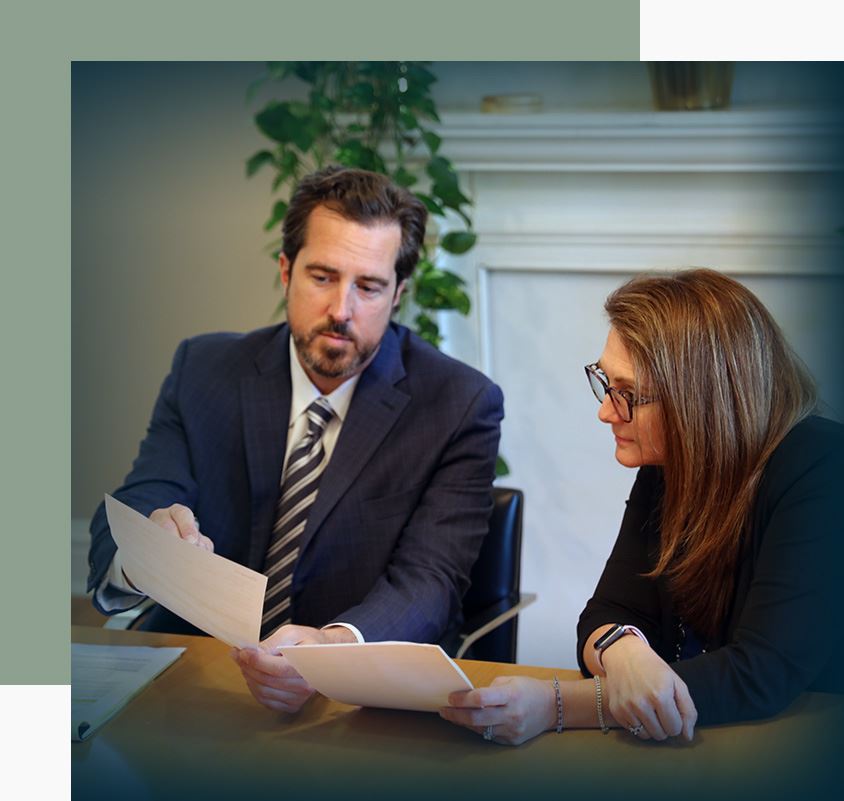 "My first impression of the firm was that they care!"

- Rachelle, Personal Injury Client

"Mr. Branch made me feel as if he cared about my accident"

- Drew, Personal Injury Client

"I was very lucky to find the right attorney in Joshua Branch"

- Sheila. Personal Injury Client
We have a long history of success, both in settlements and verdicts. If you have been seriously injured or lost a loved one due to the negligence of another person, company, or entity, we are prepared to be the tireless advocate you need and deserve.
Personalized Approach

We're dedicated to providing personalized client care with tailored solutions.

Reputation for Excellence

We are proud of our legacy of positive client testimonials and recognition in our community.

Commitment to Clients

Our passion for helping clients recover from personal injuries is the core focus of our firm.

Fearless Advocacy

We are not afraid to go to trial and we will fight to get the best possible result for our clients.