Drunk Driving Accidents
Helping You Get the results You Need
Drunk Driving Accident lawyer in Athens
Committed to Compassionate Client Care
Personal injury attorney, Joshua W. Branch, has extensive experience in resolving personal injury cases for victims who have suffered injuries from another person being intoxicated. Most DUI accident victims sustain injuries from vehicular collisions; however, it is important to remember that DUI victims can be pedestrians. There have even been reports of people sitting in their own living room when a drunk driver has driven through the wall of their home causing injury.
If you or a loved one were injured in this way, whether you or your loved one suffered minor injuries or serious injuries (such as a traumatic brain injury), you need to make sure that you have the professional legal representation of our DUI accident attorney in Athens to work toward a reasonable and just outcome.
Drunk Driving Accident FAQs:
Can you still sue a drunk driver if you were their passenger? If you were a drunk driver's passenger at the time of their accident, you may have grounds to sue them for your injuries. However, in cases like this you may need to show the court that you had no knowledge of the driver's alcohol consumption, or that you were unable to refuse the ride with the driver. Whether or not you will be able to claim compensation will depend largely on the details of your case.
The Representation You Need, When You Need It
If you or someone you know has suffered injuries because of an intoxicated person's actions or deeds you will need someone who is dedicated to justice for you. You will need someone that will protect your rights, someone that will aggressively work for a fair and reasonable outcome for you and allow you to be able to return to the life that you knew before the incident that was forced upon you, not an outcome that the insurance company will attempt to force upon you but one that is fair and lets you obtain the justice you need and deserve.
Act Decisively to Protect Your Rights
For all DUI victim cases, timing is crucial in many respects. The initial stages of any type of DUI accident victim case wherein the victim has suffered injuries are crucial for a variety of reasons. We have provided some suggested next steps to take after sustaining an injury – let our team help you navigate this process.
Call The Athens DUI Accident Attorney today at (706) 760-9220 to begin with a free initial consultation.
Millions Recovered
Results Help Our Clients move forward
Millions of dollars have been recovered for the clients of Joshua W. Branch through cases that involve car wrecks, tractor-trailer wrecks, premises liability, wrongful death, motorcycle wrecks, injured victims who were hurt by drunk drivers, and other personal injury cases. Providing a just outcome for the injured victim is something that justice demands and is just what The Athens Personal Injury Attorney Joshua W. Branch delivers.
$2,500,000 Car Accident

$2,000,000 Car Accident

$1,600,000 Car Accident

$1,500,000 Car Accident

$1,400,000 Wrongful Death

$1,250,000 Car Accident

$1,100,000 Car Accident

$1,050,000 Car Accident

$700,000 Trucking Accident

$650,000 Personal Injury

$650,000 Wrongful Death

$650,000 Car Accident

$605,000 Wrongful Death

$580,000 Trucking Accident

$550,000 Car Accident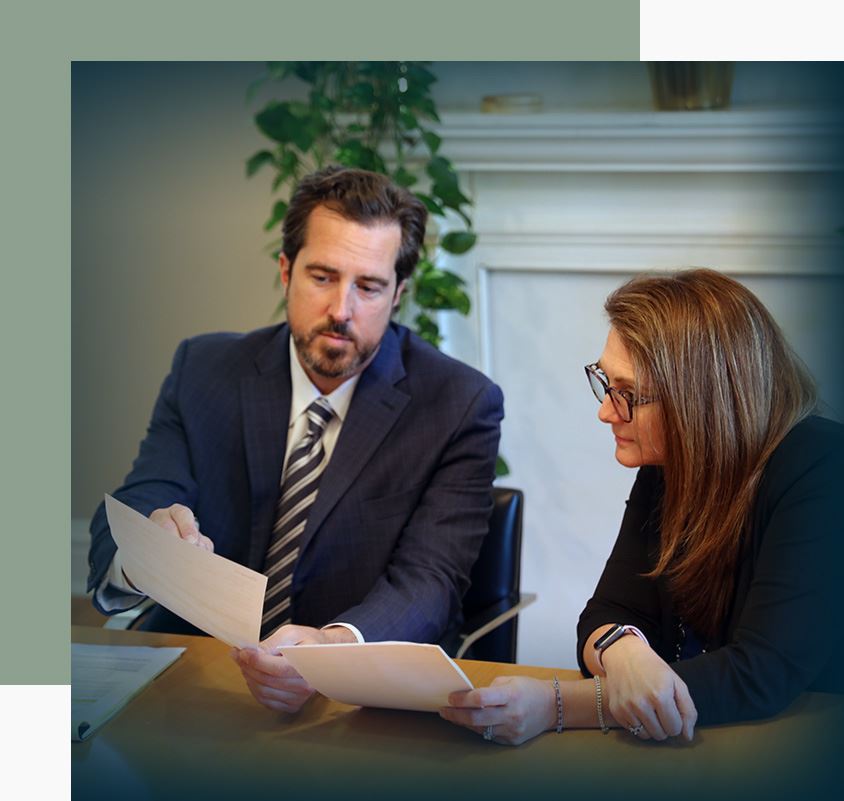 "My first impression of the firm was that they care!"

- Rachelle, Personal Injury Client

"Mr. Branch made me feel as if he cared about my accident"

- Drew, Personal Injury Client

"I was very lucky to find the right attorney in Joshua Branch"

- Sheila. Personal Injury Client
We have a long history of success, both in settlements and verdicts. If you have been seriously injured or lost a loved one due to the negligence of another person, company, or entity, we are prepared to be the tireless advocate you need and deserve.
Personalized Approach

We're dedicated to providing personalized client care with tailored solutions.

Reputation for Excellence

We are proud of our legacy of positive client testimonials and recognition in our community.

Commitment to Clients

Our passion for helping clients recover from personal injuries is the core focus of our firm.

Fearless Advocacy

We are not afraid to go to trial and we will fight to get the best possible result for our clients.