Slip & Falls
Helping You Get the results You Need
Athens Slip & Fall Attorney
We've Recovered Millions for Our Clients
Imagine you are at the grocery store during the busy hour after work. With employees and other patrons rushing around, someone has accidentally knocked a jar of pickles from the shelf, spilling the contents of the jar all over the aisle. Several employees have seen the spill, but because they are busy with their other duties, they don't have time to put up a sign indicating the wet floor. You come around the corner with your shopping cart and slip in the liquid, and then fall onto the shards of glass from the shattered jar.
In the process, you also end up hitting your head on the floor. Employees rush to your help and call an ambulance, but you are still saddled with medical bills, the cost of the ambulance, and you have to call in sick to work for several weeks while you recuperate. What should have been a simple excursion quickly turned into a nightmare, all because the store did not take reasonable measures to warn you of the wet floor. The Georgia civil system can help you get compensation in a situation like this.
How Trip & Fall Accidents Happen
We have all been through stores and have seen liquids on the floor or witnessed large items falling off of store shelves. It generally is no big deal unless it seriously injures us or someone we know. Serious injuries can arise from situations like these when we happen to be going through a store or a restaurant and unknowingly come across a hazard on the floor that the property owner failed to address.
The owner of the property owes you a duty to take reasonable care to keep the premises safe and to warn you about any dangerous conditions on the property that may cause you harm. Unfortunately, that does not always happen.
---
If you have been injured on someone else's property because of their failure to maintain it, our slip and fall accident attorney in Athens can help. Call (706) 760-9220 today to schedule a free initial consultation.
---
The Realities of Slip & Fall Accidents
It is estimated that many potentially dangerous slip and fall accidents go unreported every year, as individuals at the time do not think their injuries require medical attention. However, each year approximately one million emergency room visits are due to slip and fall incidents. It is crucial that individuals seek medical treatment after a painful slip and fall.
These falls can have major consequences on one's health, with about five percent of all slip and falls resulting in bone fractures or other serious injury. In fact, slip and falls also are the leading cause of occupational injury in people aged 55 and older. Additionally, many brain injuries occur due to slip and fall accidents, which may have a lasting impact on one's life.
It should come as no surprise that when one is seriously injured in a store, most of the time the insurance company for the store will defend the store's actions despite sometimes knowing all along that the store and the store owners are in the wrong.
How Do You Prove Negligence in a Slip and Fall?
A trip and fall accident often leads to a personal injury case. These lawsuits seek to hold an individual or entity responsible for negligent conduct and to provide compensation to the victim. In a Georgia trip and fall case, a plaintiff must prove that the defendant had actual or constructive knowledge of the dangerous condition that caused the accident. The plaintiff also must show that he or she either was unaware of the dangerous condition or, due to some reason attributable to the defendant, was unable to discover its existence.
Constructive knowledge means that there were sufficient conditions in existence before or at the time of the accident to give the defendant notice that the dangerous condition was present. In the example above, the customer would need to show that the store employees actually saw the spill (actual knowledge), or that the spill had been there long enough that they should have seen it if they had been exercising reasonable care (constructive knowledge).
After proving that the defendant failed to exercise due care, you must next show that this failure was the direct cause of the accident. This typically requires proof that you likely would not have been hurt but for the defendant's lack of due care. In the above situation, this would entail proving that had an employee placed a "wet floor" sign near the spill or simply cleaned it up promptly, you would not have fallen.
What Does Slip and Fall Compensation Cover?
Victims of slip or trip and fall accidents may be entitled to seek damages for medical bills, missed paychecks, lost future earning capacity, diminished quality of life, and pain and suffering, among any other forms of compensation that may be appropriate in the circumstances. Although financial compensation cannot undo what happened to you, it can at least help offset the significant costs you might have incurred as a result of someone else's actions.
---
Facing mounting medical bills and lost income following your trip and fall accident? You don't have to suffer in silence. Let us be your voice! Call to schedule a free case evaluation today.
---
Someone Who Will Stand by Your Side
When someone suffers through a premises liability situation, they will need professional legal representation, advice, and counsel as soon as possible to ensure they receive a fair and reasonable outcome. An outcome that takes all of the circumstances of the event in mind and that is just and fair. They need a legal advocate who is aggressive in protecting their rights and is also compassionate in understanding what they have suffered and has the skill and expertise of knowing the inner workings of the human anatomy to fully understand the scope and effect of the injuries.
Slip and Fall Case Example:
One of our managing attorney's first jury trials forced the defendant (a large corporate grocery store chain) to withdraw their Answer right before trial due to the defendant's dishonest actions in their litigation. The jury returned a verdict for the plaintiff that was injured in the store who had suffered a permanent knee injury despite the fact that right after the injured person suffered her fall she was told that the store would not accept liability and that the fall was her own fault. All of that changed when The Law Office of Joshua W. Branch, LLC became involved and the matter was presented to a jury of her peers who rendered a verdict for her injuries.
When one is injured in a slip and fall accident, contacting trustworthy legal representation should come right after medical treatment. Our skilled Athens slip and fall attorney has the necessary experience to get justice for victims who were injured purely due to negligence and lack of safety concern. Josh W. Branch does not represent big businesses and insurance companies, he represents the community. Do not let an accident like this affect your life indefinitely.
---
Call The Law Office of Joshua W. Branch, LLC for a full and fair legal consultation because you are entitled to proper legal representation. We can be reached at (706) 760-9220. You can also fill out our online contact form!
---
Millions Recovered
Results Help Our Clients move forward
Millions of dollars have been recovered for the clients of Joshua W. Branch through cases that involve car wrecks, tractor-trailer wrecks, premises liability, wrongful death, motorcycle wrecks, injured victims who were hurt by drunk drivers, and other personal injury cases. Providing a just outcome for the injured victim is something that justice demands and is just what The Athens Personal Injury Attorney Joshua W. Branch delivers.
$2,500,000 Car Accident

$1,600,000 Car Accident

$1,500,000 Car Accident

$1,400,000 Wrongful Death

$1,250,000 Car Accident

$1,100,000 Car Accident

$1,050,000 Car Accident

$700,000 Trucking Accident

$650,000 Car Accident

$650,000 Wrongful Death

$650,000 Personal Injury

$605,000 Wrongful Death

$580,000 Trucking Accident

$550,000 Car Accident

$525,000 Personal Injury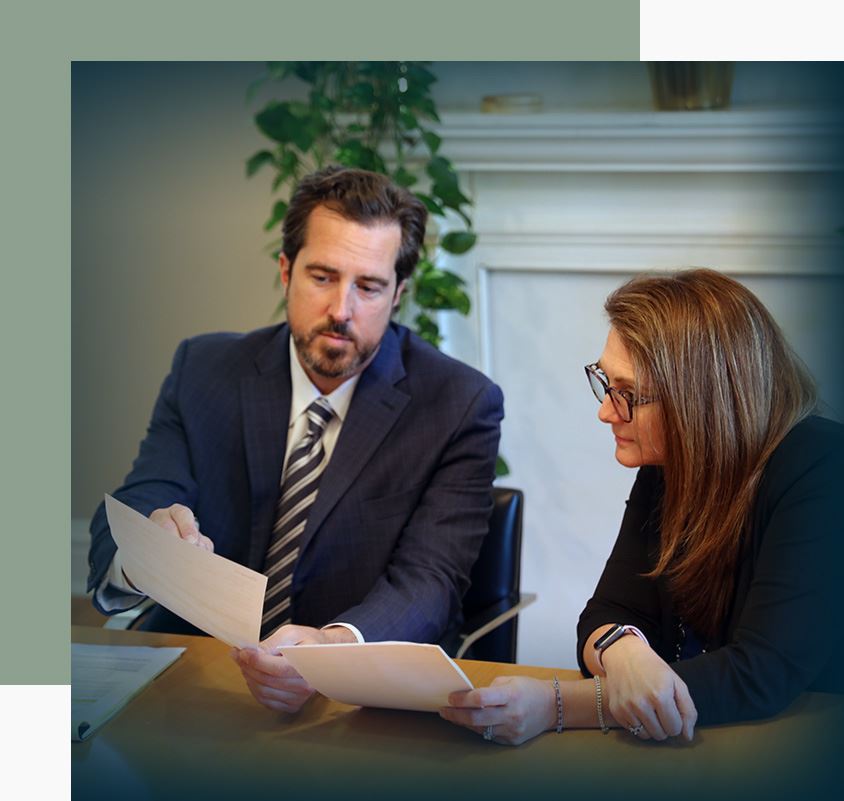 "My first impression of the firm was that they care!"

- Rachelle, Personal Injury Client

"Mr. Branch made me feel as if he cared about my accident"

- Drew, Personal Injury Client

"I was very lucky to find the right attorney in Joshua Branch"

- Sheila. Personal Injury Client
We have a long history of success, both in settlements and verdicts. If you have been seriously injured or lost a loved one due to the negligence of another person, company, or entity, we are prepared to be the tireless advocate you need and deserve.
Personalized Approach

We're dedicated to providing personalized client care with tailored solutions.

Reputation for Excellence

We are proud of our legacy of positive client testimonials and recognition in our community.

Commitment to Clients

Our passion for helping clients recover from personal injuries is the core focus of our firm.

Fearless Advocacy

We are not afraid to go to trial and we will fight to get the best possible result for our clients.