Brain Injuries
Helping You Get the results You Need
The Athens Brain Injury Attorney
Working to Provide Favorable Outcomes for Victims & their Families
Injuries of any kind resulting from accidents are always going to be stressful and can have lasting effects. There are some categories of injuries, however, that are certain to have a life-altering impact on the victim and his or her loved ones. Perhaps one of the most severe and catastrophic injuries a person can experience is a brain injury, which can result in cognitive impairments, paralysis, or even death. Brain injuries can result from almost any type of accident, including motor vehicle collisions, tractor-trailer wrecks and premises liability situations such as where a store owner failed to maintain safe premises for customers of their shop or store and injury resulted.
If you or a loved one has suffered a brain injury of any type at the hands of a negligent party, the legal professionals at the Law Office of Joshua W. Branch, LLC can help you pursue the compensation you need. Having recovered millions of dollars on behalf of injured clients and earned a prestigious AV® Preeminent™ Rating from Martindale-Hubbell® for his elite representation, Attorney Joshua W. Branch has what it takes to protect your interests and hold the responsible parties accountable for your injuries.
Dial (706) 760-9220 or complete an online form today to get in touch with The Athens Brain Injury Attorney from our firm.
What Is a Brain Injury?
The brain is arguably the most vital organ in the body as it is responsible for everything we say, think, do, and feel. It keeps us alive by regulating critical functions such as breathing, circulation, digestion, immune responses, and hormone releases simultaneously. As such, any damage to the brain is a serious matter that can potentially have life-changing consequences.
The public at large is finally becoming more aware of the danger and harm and lasting effects of concussions and post-concussive syndrome. This is due in large part to the publicity of the class action case against the NFL and the large sums of money that are being discussed and the resultant publicity.
Brain injuries range from what some might categorize as a mild TBI (traumatic brain injury) to death. Since each brain injury damages a different part of the brain, every brain injury is unique and will have different effects depending on the severity.
A mild brain injury such as a concussion may cause any combination of the following symptoms:
Short-term loss of consciousness (minutes)
Confusion or disorientation
Dizziness
Headache or migraine
Nausea or vomiting
Fatigue or drowsiness
Disrupted sleep cycle
Ringing in the ears
Light or sound sensitivity
Difficulty concentrating
Mood shifts
Symptoms of more severe traumatic brain injuries may include:
Longer loss of consciousness (several minutes or hours)
Coma
Severe, persistent headache
Repeated vomiting or nausea
Seizures or convulsions
Pupil dilation
Numbness in extremities
Impaired coordination
Severe confusion or amnesia
Impaired speech
Causes of Brain Injuries
Brain injuries can be caused by nearly any accident that involves a sudden, violent blow to the head. Brain injuries may result from blunt force trauma or an object penetrating the skull into the brain's tissue. Brain injuries are a major cause of death in the United States and worldwide.
Some of the most common events linked with traumatic brain injuries include:
Construction accidents
Gunshot wounds
Physical assaults
High-impact or extreme sports
Compensation for Victims of Brain Injuries
Regardless of the severity of a brain injury, no one can disagree with the significance it has upon the injured victim's life. Although no amount of compensation can ever restore the pain and physical damage that you have endured, it can help you and your family get back on your feet and cover the substantial medical expenses that are often associated with a brain injury. At The Law Office of Joshua W. Branch, LLC, we provide compassionate, personalized, and diligent legal representation to brain injury accident victims and have the experience to fight for the compensation you deserve.
Victims of brain injuries may be able to recover compensation for a wide range of damages, including:
Present and future medical bills
Physical therapy and rehabilitation costs
Lost wages and other income
Lost earning potential
Pain and suffering
Permanent disability
Wrongful death (if a loved one has died due to a TBI)
Consult an Experienced Brain Injury Attorney in Athens
If you or someone you love has suffered a brain injury as the result of another person's carelessness, you may be entitled to compensation. The Athens Brain Injury Attorney has substantial experiencing litigating serious and catastrophic injury cases. Due to the complexity of diagnosing and treating brain injuries, it is critical to consult an attorney who has experience handling these types of cases and who knows what it takes to be successful. Our team is prepared to stand by you and your family through each step of the case and ensure that you receive the personal legal counsel you deserve. We offer a free initial consultation to help you learn about the scope of your rights and service clients throughout Athens, Atlanta, Savannah, Decatur, Marietta, and Macon.
Call The Law Office of Joshua W. Branch, LLC, at (706) 760-9220 to set up your appointment now.
Millions Recovered
Results Help Our Clients move forward
Millions of dollars have been recovered for the clients of Joshua W. Branch through cases that involve car wrecks, tractor-trailer wrecks, premises liability, wrongful death, motorcycle wrecks, injured victims who were hurt by drunk drivers, and other personal injury cases. Providing a just outcome for the injured victim is something that justice demands and is just what The Athens Personal Injury Attorney Joshua W. Branch delivers.
$2,500,000 Car Accident

$1,600,000 Car Accident

$1,500,000 Car Accident

$1,400,000 Wrongful Death

$1,250,000 Car Accident

$1,100,000 Car Accident

$1,050,000 Car Accident

$700,000 Trucking Accident

$650,000 Car Accident

$650,000 Wrongful Death

$650,000 Personal Injury

$605,000 Wrongful Death

$580,000 Trucking Accident

$550,000 Car Accident

$525,000 Personal Injury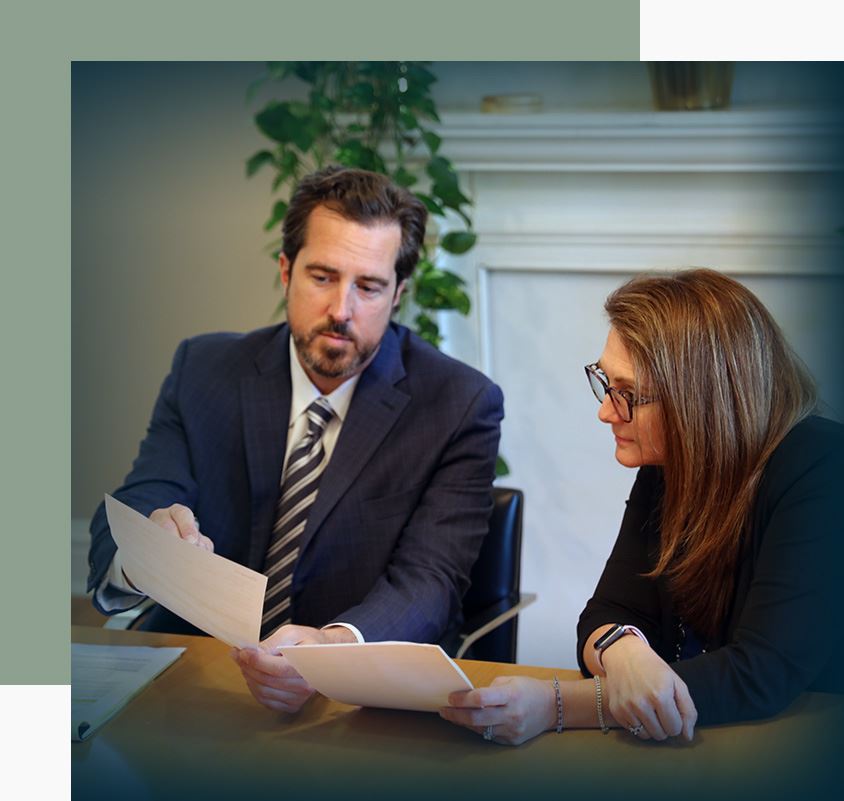 "My first impression of the firm was that they care!"

- Rachelle, Personal Injury Client

"Mr. Branch made me feel as if he cared about my accident"

- Drew, Personal Injury Client

"I was very lucky to find the right attorney in Joshua Branch"

- Sheila. Personal Injury Client
We have a long history of success, both in settlements and verdicts. If you have been seriously injured or lost a loved one due to the negligence of another person, company, or entity, we are prepared to be the tireless advocate you need and deserve.
Personalized Approach

We're dedicated to providing personalized client care with tailored solutions.

Reputation for Excellence

We are proud of our legacy of positive client testimonials and recognition in our community.

Commitment to Clients

Our passion for helping clients recover from personal injuries is the core focus of our firm.

Fearless Advocacy

We are not afraid to go to trial and we will fight to get the best possible result for our clients.