Bus Accidents
Helping You Get the results You Need
The Athens Bus Accident Attorney
Skilled Legal Help so You Can Recover
When someone sustains injury in a bus accident, they will need professional legal representation as soon as possible to ensure they receive a fair and reasonable outcome. It is important to have a legal advocate who is aggressive in protecting their rights, as well as compassionate and understanding of the stressful situation in which they find themselves. At The Law Office of Joshua W. Branch, LLC, our dedicated bus accident attorney in Athens is here to make sure that you receive the compensation that you deserve after sustaining an injury due to someone else's actions.
Dealing with Insurance Companies
Bear in mind that as soon as one has been injured, the insurance company for the culpable party begins almost instantly in an attempt to minimize the appropriate outcome for the injured individual. They do not see a friend or loved one, they see a number on a spreadsheet. The insurance company will attempt to do everything in their power not to compensate the injured or their family in a fair and reasonable manner.
These companies are strictly driven by profits, not by their compassion for people nor by doing what is right and just. The insurance company's focus will rely on one simple principle: profits over people. So, if given the chance an insurance company will try to even resolve a claim before all injuries have even been identified and the injured victim has received professional medical attention. Those types of actions on behalf of the insurance companies exemplify the vantage point that they take on those who are severely injured and or who have lost loved ones. The vantage point taken is that they do not care about you or your family and that they have no compassion towards what you have been through.
By Your Side from Start to Finish
Millions Recovered
Results Help Our Clients move forward
Millions of dollars have been recovered for the clients of Joshua W. Branch through cases that involve car wrecks, tractor-trailer wrecks, premises liability, wrongful death, motorcycle wrecks, injured victims who were hurt by drunk drivers, and other personal injury cases. Providing a just outcome for the injured victim is something that justice demands and is just what The Athens Personal Injury Attorney Joshua W. Branch delivers.
$2,500,000 Car Accident

$2,000,000 Car Accident

$1,600,000 Car Accident

$1,500,000 Car Accident

$1,400,000 Wrongful Death

$1,250,000 Car Accident

$1,100,000 Car Accident

$1,050,000 Car Accident

$700,000 Trucking Accident

$650,000 Personal Injury

$650,000 Wrongful Death

$650,000 Car Accident

$605,000 Wrongful Death

$580,000 Trucking Accident

$550,000 Car Accident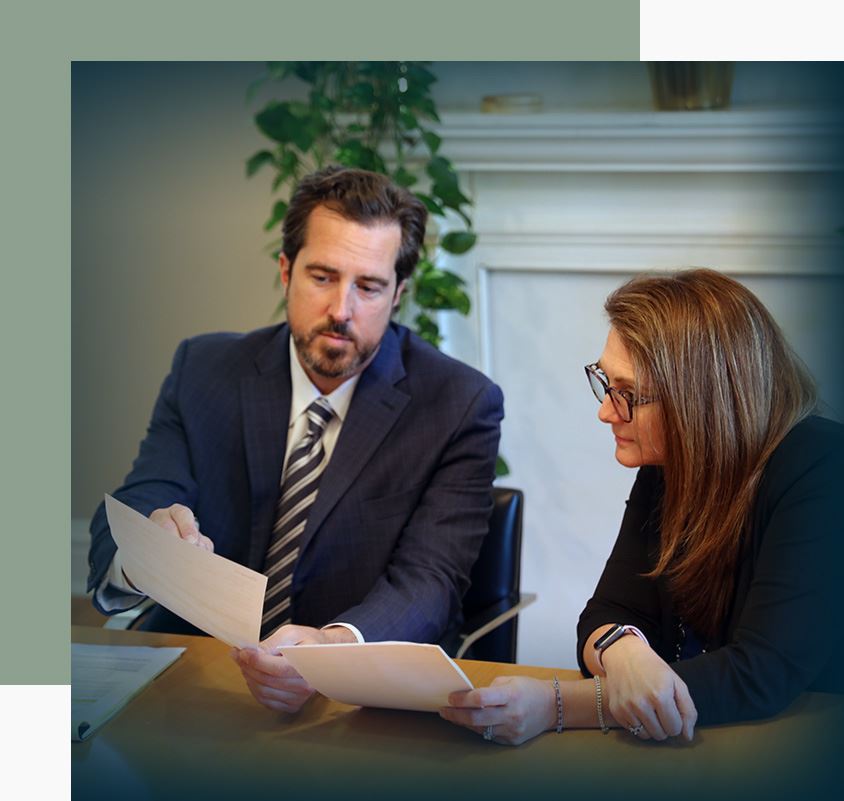 "My first impression of the firm was that they care!"

- Rachelle, Personal Injury Client

"Mr. Branch made me feel as if he cared about my accident"

- Drew, Personal Injury Client

"I was very lucky to find the right attorney in Joshua Branch"

- Sheila. Personal Injury Client
We have a long history of success, both in settlements and verdicts. If you have been seriously injured or lost a loved one due to the negligence of another person, company, or entity, we are prepared to be the tireless advocate you need and deserve.
Personalized Approach

We're dedicated to providing personalized client care with tailored solutions.

Reputation for Excellence

We are proud of our legacy of positive client testimonials and recognition in our community.

Commitment to Clients

Our passion for helping clients recover from personal injuries is the core focus of our firm.

Fearless Advocacy

We are not afraid to go to trial and we will fight to get the best possible result for our clients.