Orthopedic Injuries
Helping You Get the results You Need
The Athens Orthopedic Injury Attorneys
Legal Representation for Difficult Cases
After suffering a serious orthopedic injury, your world can spin out of control. Medical bills pile up, pain becomes a daily issue, and the future looks uncertain. When your injury is caused by someone else's negligence, it can feel like a terrible injustice.
Make the trusted team of legal professionals of The Law Office of Joshua Branch your trusted Athens orthopedic injury attorneys. We fully comprehend the way your life can change suddenly after suffering an orthopedic injury. With years of practice and experience in fighting for people in situations just like yours, we understand the importance of securing rightful compensation to reclaim your well-being and financial stability. Don't let the negligence of others go unanswered. You deserve more than just healing – you deserve justice. Let us fight for it in your name.
Contact us online or call (706) 760-9220 to set up a free initial consultation.
What is an Orthopedic Injury?
Orthopedic injuries encompass a broad range of conditions that affect the musculoskeletal system, which includes your bones, joints, ligaments, tendons, muscles, and other related soft tissues. These types of injuries can result from accidents, sports, aging, or diseases, but the worst cases often involve an accident that could have been prevented with more care. They can significantly impact an individual's mobility and quality of life, and in some severe cases, may lead to permanent disability.
Some of the most common types of orthopedic injuries include:
Bone fractures: A fracture occurs when there is a break in a bone. This can range from a hairline crack to a complete shattering of the bone, often caused by high-force impact or stress.
Joint damage: This refers to injuries affecting the joints, which are the parts where two or more bones meet. It can include dislocations (when the bones are forced out of their normal positions), arthritis (inflammation of one or more joints), and other serious damage to joint tissues and structures.
Torn ligaments and tendons: Ligaments and tendons are fibrous tissues that connect bones to other bones and muscles, respectively. They can be torn or strained due to overuse or trauma, leading to pain and instability.
Muscle injuries: These include strains, sprains, and contusions (bruises), which can occur when a muscle is overstretched or torn.
Cartilage damage: Cartilage is a flexible connective tissue found in many areas of the body. When damaged, it can cause pain and limit movement.
Causes of Orthopedic Injuries
Negligence is often the root cause of many accidents that result in orthopedic injuries. Multitasking or engaging with distractions can easily lead to carelessness and oversight, increasing the risk of such accidents. Whether it's a driver not paying attention to the road, an employer failing to maintain a safe working environment, or a property owner neglecting to fix hazardous conditions, negligence can lead to serious accidents with severe consequences. These incidents can cause various forms of trauma to the musculoskeletal system, resulting in orthopedic injuries that may require immediate medical attention and potentially long-term treatment.
Common types of accidents that can lead to orthopedic injuries are:
Car accidents: High-speed collisions can result in a wide range of orthopedic injuries, from fractures and dislocations to ligament tears and spinal injuries. Even minor crashes can cause whiplash and other soft tissue damage.
Slip-and-fall accidents: These accidents can occur due to wet floors, uneven surfaces, or poor lighting. Falling awkwardly can result in broken bones, sprains, and strains, particularly in the wrists, ankles, and hips.
Workplace accidents: These can include falls from height, equipment-related injuries, repetitive strain injuries, and lifting accidents. They can lead to a variety of orthopedic issues, including back injuries, fractures, and tendonitis as a type of repetitive stress injury.
Construction accidents: The construction industry is notorious for its high risk of accidents due to the nature of the work involved. Falls, being struck by objects, and getting caught in or between equipment can cause life-threatening orthopedic injuries, such as spinal injuries.
Permanent Consequences of Orthopedic Injuries
Orthopedic injuries, regardless of their severity, can have immediate and long-lasting health complications. They often lead to significant disruptions in a person's life, affecting their daily activities, productivity at work, and overall quality of life. Even mild orthopedic injuries can result in serious health issues if not appropriately treated. The healing process can be lengthy and complex, requiring physical therapy, medication, and sometimes surgery. Without proper care and treatment, what seems like a minor injury can evolve into a chronic condition or permanent disability.
The permanent consequences of orthopedic injuries can include the following and more:
Limited mobility: Severe orthopedic injuries can lead to reduced mobility. This might involve difficulty walking, climbing stairs, or performing routine tasks. In some cases, the use of assistive devices like crutches, canes, or wheelchairs may become necessary.
Chronic pain: Many orthopedic injuries can cause persistent pain that lasts long after the injury has seemingly healed. This pain can be debilitating, affecting physical function and mental health.
Difficulty at work: Depending on the nature of the job, an orthopedic injury can make it difficult or even impossible to perform certain tasks. This can lead to diminished productivity, prolonged absences, or the need for job retraining.
Remember, early diagnosis and appropriate treatment are key to minimizing the long-term impact of orthopedic injuries. Always seek professional medical help following an accident or injury.
Damages in Orthopedic Injury Lawsuits
At our firm, we believe in securing the maximum compensation possible for clients who have suffered orthopedic injuries due to another party's negligence. The value of an orthopedic injury claim can vary greatly depending on the severity and type of injury, the extent of the negligence involved, and the impact of the injury on the client's life. A successful lawsuit can help mitigate the financial burden caused by these injuries, so we don't back down from a challenge.
Damages that may be available through a successful orthopedic injury lawsuit could include:
Past and future medical treatment costs: This includes costs for hospital stays, surgeries, physical therapy, prescriptions, and any other medical treatments related to the injury. If the injury requires long-term or lifelong care, future medical costs will also be considered.
Past and future lost wages: If the injury has caused you to miss work or reduced your ability to earn income in the future, you may be entitled to compensation for these losses.
Pain and suffering: These damages compensate for the physical pain and emotional distress caused by the orthopedic injury. This can include depression, anxiety, loss of enjoyment of life, and other mental and emotional issues related to the injury.
Complications caused by permanent disabilities: If the injury results in permanent disability, additional compensation may be awarded to cover the costs of disability accommodations, assistive devices, and lifestyle changes.
How We Can Help with Your Case
An Athens orthopedic injury lawyer from The Law Office of Joshua W. Branch LLC can provide comprehensive assistance throughout the entire claims process, guiding you from start to finish. You'll never be left on your own or out of touch as your case progresses. We are here to support you as both a client and a friend in need.
Our legal team can help manage your case through:
Investigations: We can conduct a detailed investigation, gathering all necessary documentation such as medical records, accident reports, witness statements, and any other relevant evidence.
Establishing liability: Your attorney can work to establish the negligence or fault of the other party involved in the incident. This involves demonstrating that the defendant owed you a duty of care, breached that duty, and that the breach directly caused your injury.
Calculating damages: Let us accurately calculate all damages related to your orthopedic injury.
Negotiation: Your attorney will negotiate with the at-fault party's insurance company on your behalf, striving to reach a fair settlement that fully compensates you for your losses.
Litigation and Trial: If a fair settlement cannot be agreed upon, your attorney will prepare to take your case to court. They will represent you throughout the trial, advocating for your interests and presenting a compelling case to the jury.
Call The Athens Orthopedic Injury Lawyers Now
Suffering an orthopedic injury in an accident can be a life-altering event, bringing about significant physical, emotional, and financial challenges. The complexity of the legal process and the tactics often employed by insurance companies can add additional stress to an already difficult situation. However, you don't have to navigate this journey alone. An experienced Athens orthopedic injury attorney from our firm can provide invaluable assistance, advocating for your rights and working tirelessly to secure the compensation you deserve. We can handle the legal complexities while you focus on what's most important: your recovery. Don't let an accident define your life. Reach out to a skilled attorney today and take the first step toward reclaiming your future.
Get your free initial consultation with our firm. Start by dialing (706) 760-9220 now.
Millions Recovered
Results Help Our Clients move forward
Millions of dollars have been recovered for the clients of Joshua W. Branch through cases that involve car wrecks, tractor-trailer wrecks, premises liability, wrongful death, motorcycle wrecks, injured victims who were hurt by drunk drivers, and other personal injury cases. Providing a just outcome for the injured victim is something that justice demands and is just what The Athens Personal Injury Attorney Joshua W. Branch delivers.
$2,500,000 Car Accident

$2,000,000 Car Accident

$1,600,000 Car Accident

$1,500,000 Car Accident

$1,400,000 Wrongful Death

$1,250,000 Car Accident

$1,100,000 Car Accident

$1,050,000 Car Accident

$700,000 Trucking Accident

$650,000 Personal Injury

$650,000 Wrongful Death

$650,000 Car Accident

$605,000 Wrongful Death

$580,000 Trucking Accident

$550,000 Car Accident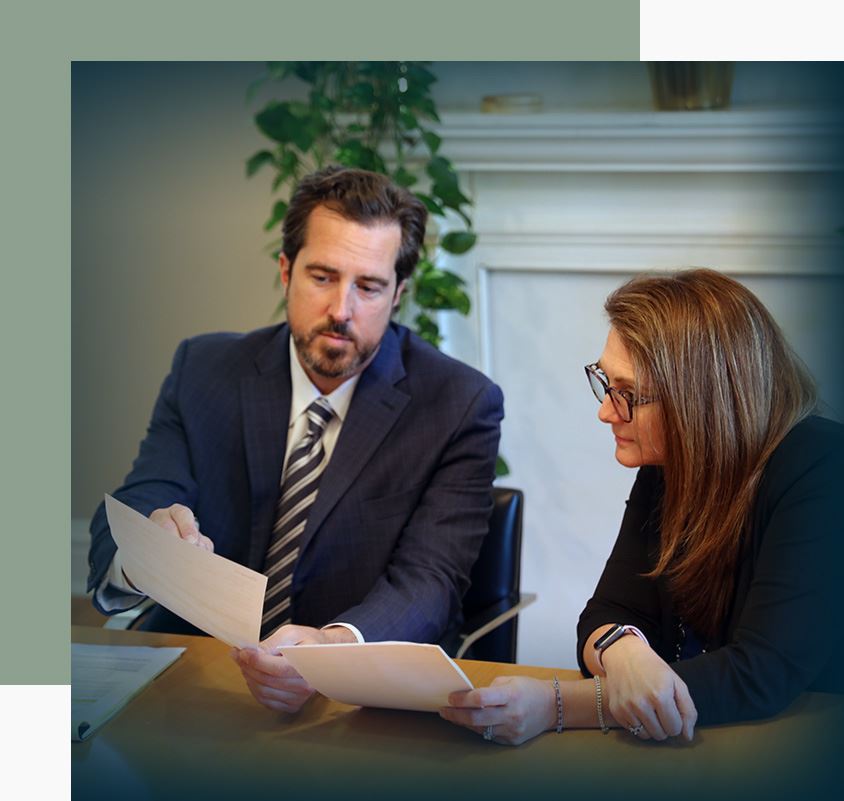 "My first impression of the firm was that they care!"

- Rachelle, Personal Injury Client

"Mr. Branch made me feel as if he cared about my accident"

- Drew, Personal Injury Client

"I was very lucky to find the right attorney in Joshua Branch"

- Sheila. Personal Injury Client
We have a long history of success, both in settlements and verdicts. If you have been seriously injured or lost a loved one due to the negligence of another person, company, or entity, we are prepared to be the tireless advocate you need and deserve.
Personalized Approach

We're dedicated to providing personalized client care with tailored solutions.

Reputation for Excellence

We are proud of our legacy of positive client testimonials and recognition in our community.

Commitment to Clients

Our passion for helping clients recover from personal injuries is the core focus of our firm.

Fearless Advocacy

We are not afraid to go to trial and we will fight to get the best possible result for our clients.