Georgia's Trusted Personal Injury Firm
Helping You Get the results You Need
The Athens Bicycle Accident Attorney
Upholding the Rights of Injured Bicyclists in Georgia
Were you riding your bicycle down the street when a reckless motorist hit you? Were you using your bike on an approved sidewalk when a negligent pedestrian opened a shop door in front of you? If you were hurt while riding your bike due to the mistakes of someone else, you could have the opportunity to file a civil injury claim in pursuit of fair damages.
To find out about your legal options, call (706) 760-9220 and speak to The Law Office of Joshua W. Branch, LLC, serving injured cyclists in Athens and throughout Georgia. We are known for combining powerful legal counsel with genuine compassion. When you are here, we will treat you like a family member, not a case number, because you deserve friendly and effective legal support.
Click here to schedule a consultation with The Athens Bicycle Accident Attorney. Call (706) 760-9220 today!
What Causes Bicycle Accidents?
In some cases, bicycle accident defendants and their insurance companies can be all too eager to blame the crash on the bicyclist. This assumption is unfair, and it can often be challenged with an investigation. If you were hit by a motorist or pedestrian while riding your bike, then we want to prove that they caused it.
Different causes of bicycle accidents can include:
Motorists driving in dedicated bike lanes
Motorists running red lights
Motorists opening car doors into bike lanes
Pedestrians opening shop doors without checking
How Do Your Prove Liability for Bicycle Accidents?
Knowing that you didn't cause the bicycle accident isn't the same as being able to prove that you didn't. Proving that you aren't liable is crucial for keeping your liability down and demanding the most compensation from the defendant. Our Athens bicycle accident attorney knows how to uncover useful evidence that can build your case.
Evidence that we might be able to use to build your bicycle accident case includes:
Bicycle helmet cam footage
Eyewitness testimony
First responder reports
Medical records
What Types of Injuries Often Occur in a Bicycle Accident?
As a bicyclist, you mostly rely on three things to stay safe while traveling: your helmet, your skills, and the attentiveness of the motorists around you. Unfortunately, you can't control how motorists behave. If an accident happens because a driver wasn't paying attention, then only your helmet can protect you from injuries. For this reason, many bicycle accident claims involve catastrophic injuries.
Serious injuries that are often reported in bicycle accidents include:
Back and spine injuries
Head and brain injuries
Broken bones
Road rash or scarring
Permanent disfigurement
And others
At The Law Office of Joshua W. Branch, LLC, we focus on injury claims involving catastrophic and life-changing injuries. If you were seriously injured in a bike accident, then you can trust that our team will know how to handle your highly sensitive and complicated claim and/or lawsuit.
How Much Is My Bicycle Accident Claim Worth?
What compensation is owed to you after a bicycle accident? It depends on your injuries, the costs associated with them, and how your life has changed because of them. Our entire legal staff is here to work together and calculate the full compensation owed to you, so we don't risk leaving even a dollar unclaimed.
The compensation we seek can help you pay for:
Past and future medical costs
Lost wages
Pain and suffering damages
Permanent disability complications
Learn More About Starting a Bicycle Accident Claim
With millions recovered for our clients, you know that your Athens bicycle accident claim will be in good hands when The Law Office of Joshua W. Branch, LLC is on the case. We invite you to learn more about our legal services and your options after being in a bicycle accident. To start, click here and arrange a FREE consultation. There is no obligation and no upfront cost to you, so it has never been easier to discover how to seek compensation for your losses.
To speak with a member of our team, please dial (706) 760-9220 now.
CALL FOR A FREE INITIAL CONSULTATION
If you or a loved one were injured in a bicycle accident, it is important to act quickly. The more time you give your legal team, the better position you will be in to achieve maximum compensation to put toward recovering.
Schedule your appointment with us by calling (706) 760-9220. We are ready to help you take the first steps towards fair compensation.
Millions Recovered
Results Help Our Clients move forward
Millions of dollars have been recovered for the clients of Joshua W. Branch through cases that involve car wrecks, tractor-trailer wrecks, premises liability, wrongful death, motorcycle wrecks, injured victims who were hurt by drunk drivers, and other personal injury cases. Providing a just outcome for the injured victim is something that justice demands and is just what The Athens Personal Injury Attorney Joshua W. Branch delivers.
$2,500,000 Car Accidents

$1,500,000 Car Accidents

$1,400,000 Wrongful Death

$1,250,000 Car Accidents

$1,100,000 Car Accidents

$1,050,000 Car Accidents

$700,000 Trucking Accident

$650,000 Car Accidents

$650,000 Wrongful Death

$650,000 Personal Injury

$605,000 Wrongful Death

$580,000 Trucking Accident

$550,000 Car Accidents

$525,000 Personal Injury

$375,000 Car Accidents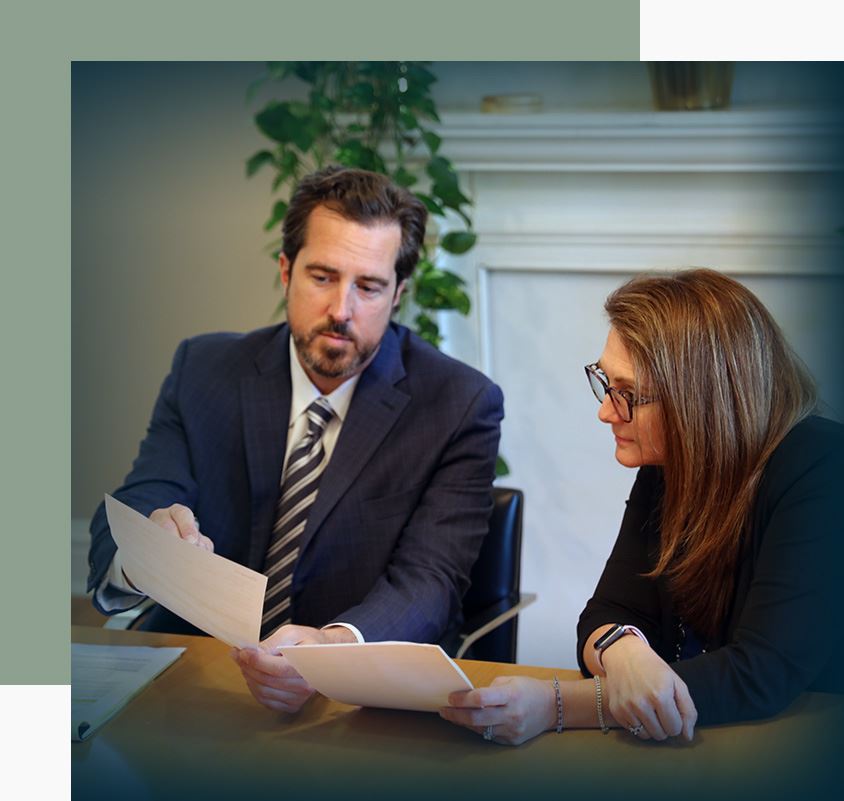 "My first impression of the firm was that they care!"

- Rachelle, Personal Injury Client

"Mr. Branch made me feel as if he cared about my accident"

- Drew, Personal Injury Client

"I was very lucky to find the right attorney in Joshua Branch"

- Sheila. Personal Injury Client
We have a long history of success, both in settlements and verdicts. If you have been seriously injured or lost a loved one due to the negligence of another person, company, or entity, we are prepared to be the tireless advocate you need and deserve.
Personalized Approach

We're dedicated to providing personalized client care with tailored solutions.

Reputation for Excellence

We are proud of our legacy of positive client testimonials and recognition in our community.

Commitment to Clients

Our passion for helping clients recover from personal injuries is the core focus of our firm.

Fearless Advocacy

We are not afraid to go to trial and we will fight to get the best possible result for our clients.